3rd Elephant Trio: Acoustic Excellence
Aug 24 | 6:30 pm

-

8:00 pm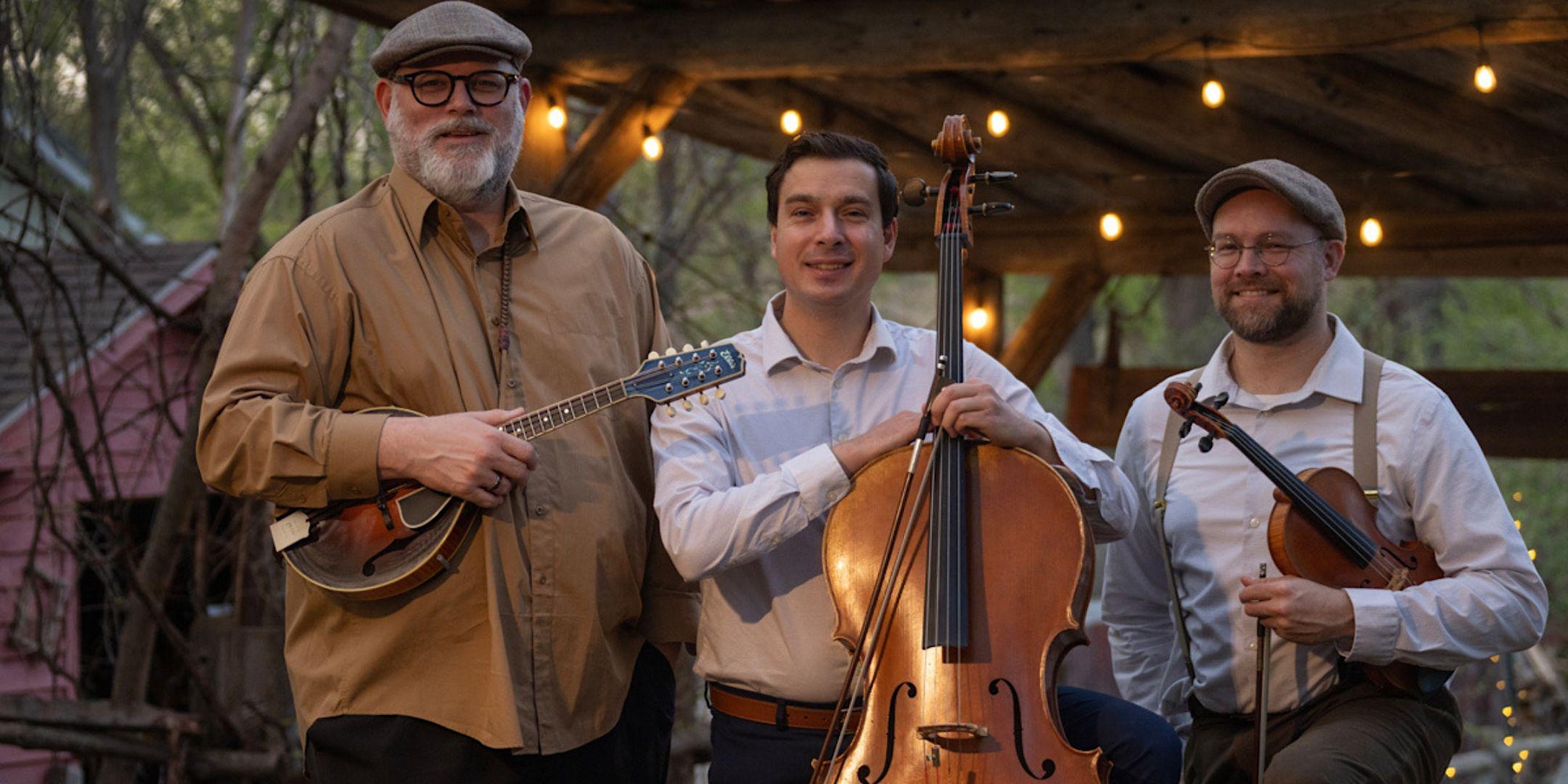 Dinner and drinks service starts 1 hour before showtimes.
Jazz, Bluegrass, Celtic, Classical, Latin
Prepare to be amazed as you experience expertly executed jazz, classical, bluegrass, and more from some fellas who've performed on A Prairie Home Companion, at Carnegie Hall, and even the VFW in White Bear Lake.
Charles Asch cello
Richard Kriehn guitar, mandolin
Nathan Wilson violin, mandolin
Charles Asch received his master's degree in classical cello from Juilliard in 2011, and completed his Doctorate of Musical Arts at the University of Minnesota in the spring of 2017. As a cellist, Charles has performed with many high-level classical ensembles, including Lyra Baroque Orchestra, Bach Society of MN, and MN Opera. He is also a highly proficient pianist.
Minnesota-based multi-instrumentalist Richard Kriehn played with the "Guys All-Star Shoe Band" and the "House Band" on A Prairie Home Companion from June of 2010 until the host, Garrison Keillor retired in 2016. Richard has played in symphony orchestras, bluegrass bands, baroque ensembles, pit orchestras, cover bands, string quartets and country bands…he loves to play music with his friends, and it really doesn't matter what genre!
Nathan Wilson did his undergrad and grad work in violin performance at the University of Minnesota, and continues to perform in a broad range of styles. Nathan's skills on both violin and mandolin have made him a favorite guest of tap-style guitarist Billy McLaughlin, with whom he has made countless live and recorded appearances since 2006.
"This trio is as good as it gets!" –Dave Rieder (from the Rieder Homestead Concerts)