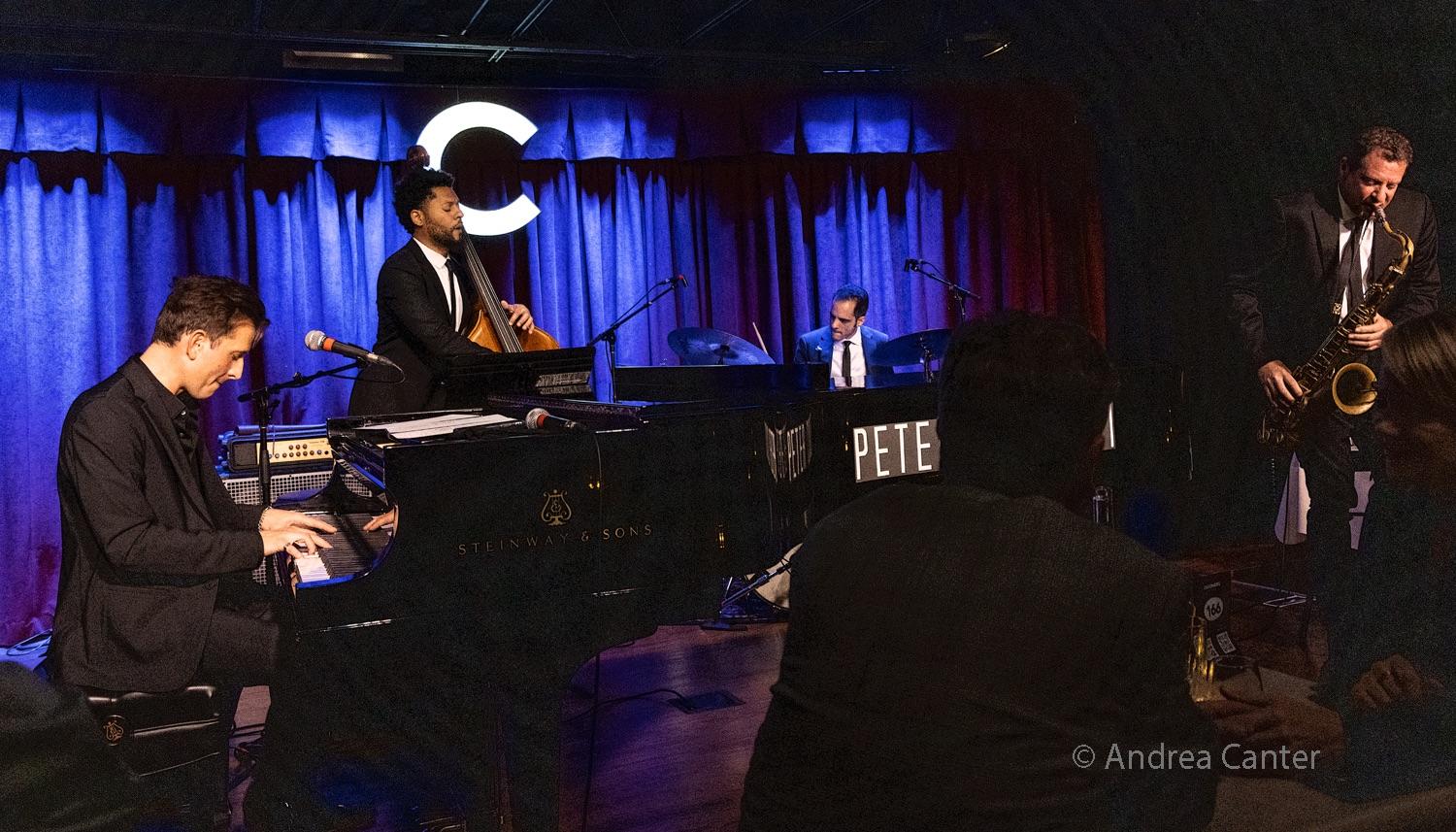 FAQs
Policies and procedures for your experience at Crooners Supper Club.
When are you open?
Wednesdays: 4:30pm-9:00pm
Thursdays through Sundays: 4:30pm-11:00pm
If a show is scheduled earlier, doors will open an hour before the show.
On occasion shows are scheduled Mondays and Tuesdays.
Can I make reservations for dinner only?
We do not take dinner-only reservations, but you may walk in and be seated for dinner and/or drinks in Maggie's Lounge. The kitchen closes at 9pm.
Do you have a dress code?
While many of our guests enjoy being "well-attired" when visiting us, we are happy to leave your clothing choices up to you.
Are your venues handicap accessible?
Yes, Crooners is handicap accessible. We would prefer if you could let us know via email after you have purchased tickets of the handicap requirements so our host can plan a great seat for your party.
What is your "listening and dancing policy?"
Crooners Supper Club is a unique listening environment balancing good times and a reverence for the contributions of musicians and artists. Please refrain from behavior during the show that adversely affects the experience of other guests or that disrupts the artists on stage. This includes side conversations, dancing, being on your phone, and singing along. We very much appreciate you complying with this policy for the benefit of our guests and performers. Dancing is not permitted in any of our venues.
Do you only have jazz music?
The breadth of our music choices is wide: country, American songbook, big band, R&B, classical, blues, jazz and rock. In addition, we feature cabaret, comedy and theater shows.
How long are the shows?
Performances run a maximum of 90 minutes without an intermission.
Can I purchase tickets at the door?
Yes, our host can facilitate your purchase via our ticketing partner, EventBrite (processing fee still applies).
Do I need dinner reservations if I already have tickets to a show?
No, your ticket is your reservation for a table and provides you with the opportunity to have dinner and drinks starting one hour before showtime and continuing during the show. Dinner is not included in the ticket price.
How many seats can I book?
For parties greater than six, book two tables under the same name. We will seat you together or very close by each other.
My friends have tickets–are we allowed to sit with them?
This is permissible in all three of our ticketed venues. Please contact the Box Office with your request via email, call, or text at boxoffice@croonersloungemn.com or 763-760-0062.
We already purchased tickets–can we bring a guest?
Book an additional table under the same name as the original reservation and we will seat you together or very close by each other.
Can I pick my table ahead of time?
We have a host-assisted seating system so when you arrive, our hosts will suggest the best locations to meet your preferences.
Do you have gluten-free or vegan options?
Yes, our menu designates these selections as GF and V.
Do you have take-out food available?
You can place a take-out order in person during business hours. Please let us know at the bar that this is what you desire.
Why can't I use my gift card to purchase tickets?
Ticket revenue is shared between Crooners and the artists, gift card revenue belongs solely to Crooners. Please feel free to redeem gift cards for food and beverage and gift shop purchases. There are no expiration dates for their use.
What if I want to perform at Crooners?
What if I want to host an event at Crooners?
Do I need to purchase VIP tickets?
Seats in all stages feature excellent acoustics and sightlines. If it is important for you to have a table for two to be seated up near the stage, purchasing a VIP ticket ensures that. If you are a table of four or more, as a VIP ticket holder your table is preselected for you regardless of your arrival time.