Adam Meckler Orchestra
Aug 4 | 8:00 pm

-

9:30 pm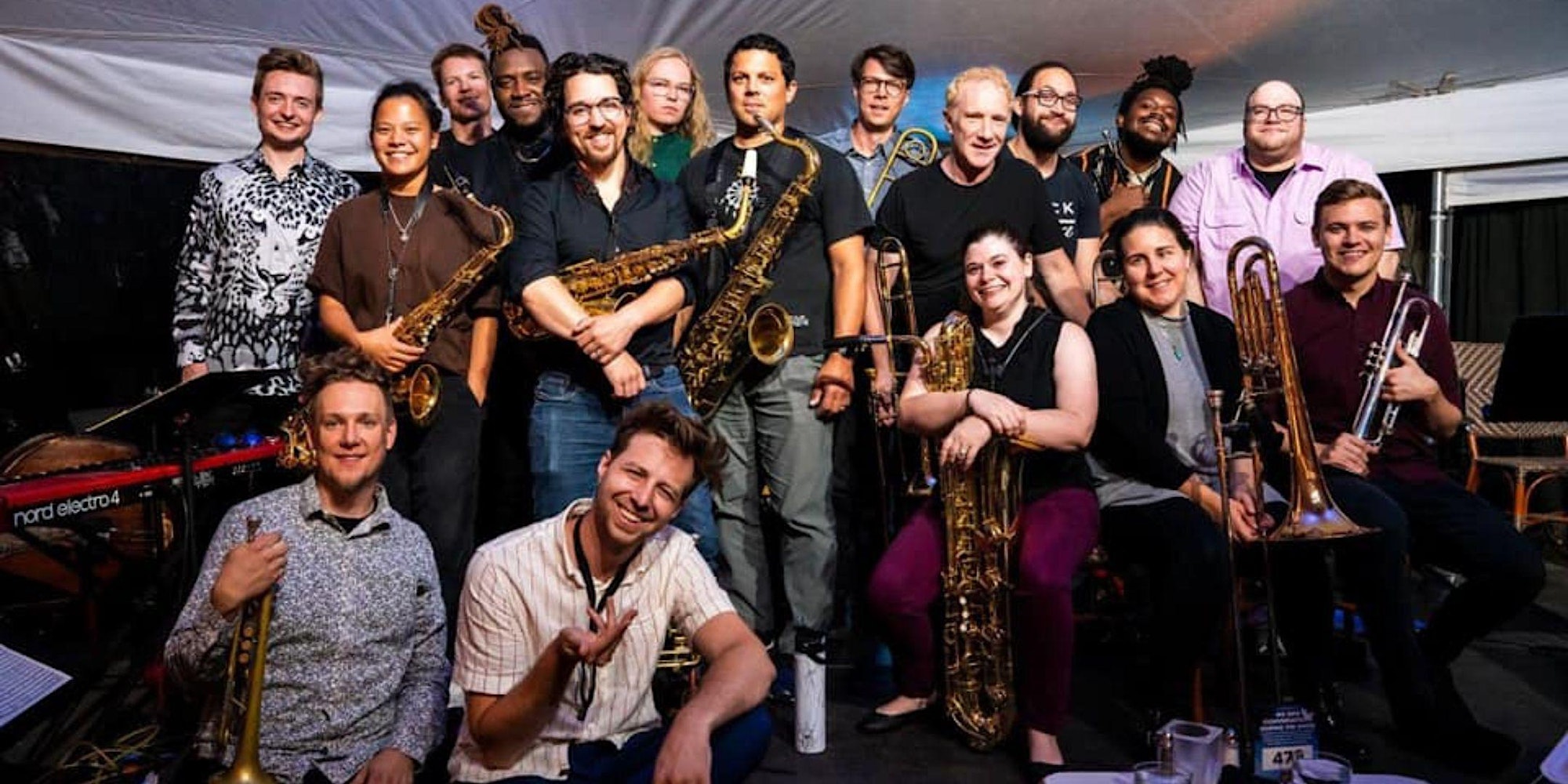 Dinner and cocktail seating and service begins 90 minutes before showtimes.
Bold, Fiercely Original Big Band Jazz
Performing the original music of trumpeter/composer Adam Meckler. Though the AMO is deeply rooted in the jazz tradition, it draws on influences from R&B, Hip Hop, and Pop music resulting in infectious grooves and singable melodies. This 18 piece orchestra will keep your mind engaged while tugging at your heart strings.
Adam Meckler: Composer/Trumpeter/Bandleader
Saxes: Nelson Devereaux, Christopher Rochester, Stephanie Weiseler, Angie Hirsch, Brian Hanagan
Trumpets: Omar Abdulkarim, Decarlo Jackson, Josh May, Mitch Van Laar
Trombones: Nick Syman, Jeff Rinear, Cody LeDuc, Lauren Husting
Guitar: Toivo Hannigan
Keys: Steven Hobert
Bass: Graydon Peterson
Drums: Pete James-Johnson
Adam Meckler is a trumpeter, composer, educator and entrepreneur living in Michigan where he is the Director of Jazz Studies at Michigan Technological University. He is an Edwards Instrument Co. Performing Artist and Clinician and has toured and/or recorded with Youngblood Brass Band, Nooky Jones, the Hornheads, Cory Wong, and many others. Meckler's Adam Meckler Orchestra has released four albums including their 2014 album When the Clouds Look Like This, which iTunes listed as one of the best jazz releases of 2014, and their 2018 album Magnificent Madness, which featured collaborations with hip hop artists and soul singers. Meckler is co-founder and CEO of Gig Boss, an app that serves as a DIY self-management tool for artists.
"A thrillingly contemporary update of the jazz big band that both embodies Meckler's musical generation and showcases his singular vision (not to mention his masterfully expressive trumpet playing). Fun yet moving, hard-grooving yet also poignant." – JazzTimes