Brass Lassie
Jul 1 | 7:30 pm

-

9:00 pm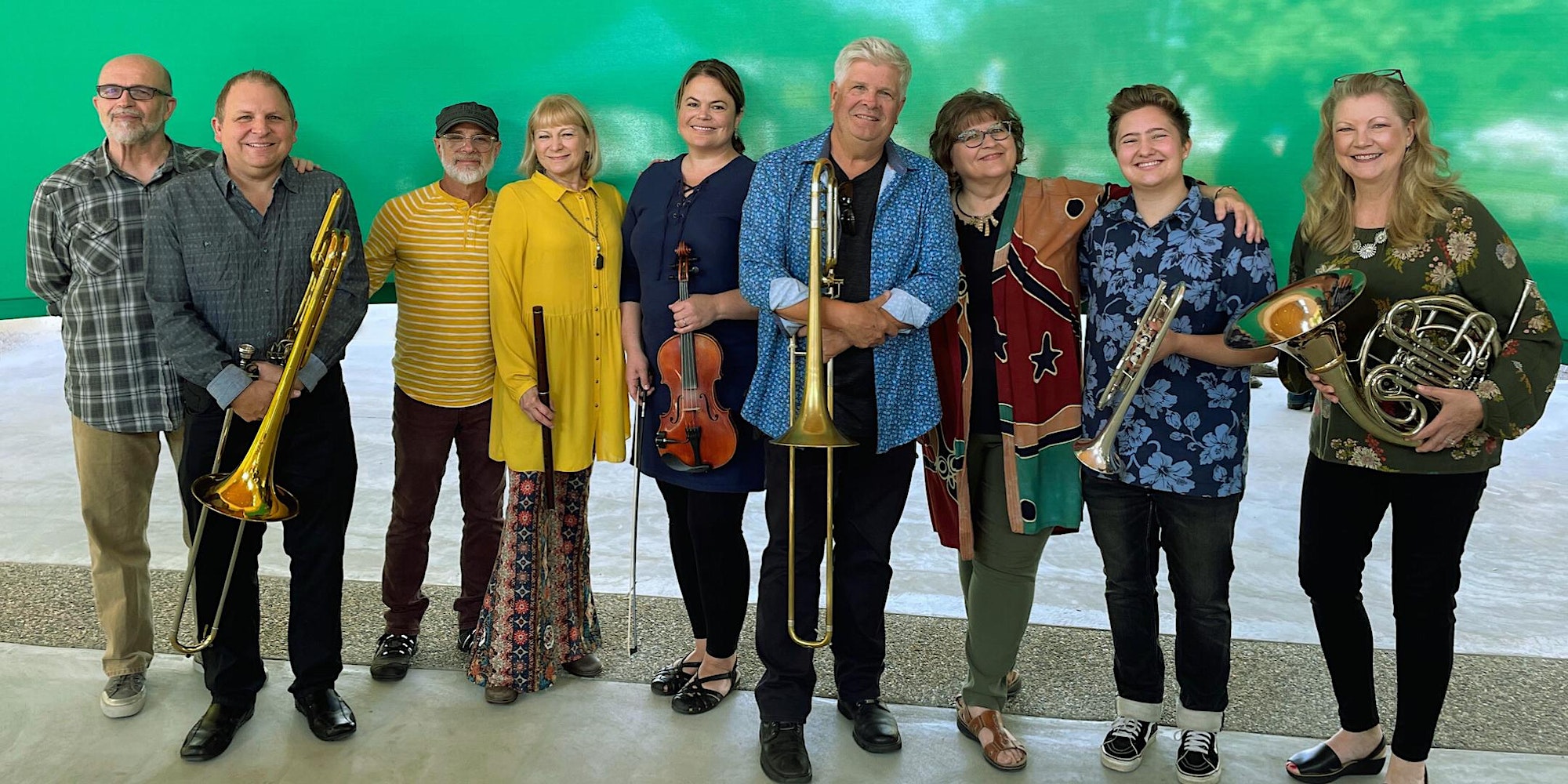 Dinner and cocktail seating and service begins 1 hour before showtimes.
Big Band-Style Celtic
Extraordinary takes on Scottish, Irish and Continental music, traditional and new, featuring a powerful 4-piece horn section, a terrific rhythm section, fiddle, flutes, pipes and voice. Combining traditional tunes, songs and style with dazzling modern horn lines, Brass Lassie creates their own genre of remarkable music.
Laura MacKenzie (founder/director): wooden flutes, whistles, pipes, concertina, voice
Mary Vanorny fiddle
Patrice Pakiz piano
Tricia Lerohl French horn
Beckett Shuholm trumpet
Peter Enblom trombone (principal arranger)
Dave Budimer bass trombone
Marc Anderson percussion
Enrique Toussaint bass
Brass Lassie's founder Laura MacKenzie enjoys a rich career grounded in traditional music, expressed in diverse contexts. A multi-instrumentalist, Laura has performed, toured and recorded solo and with a spectrum of ensembles, worked with theatrical productions and for public radio, and has performed at festivals across the United States. Laura has been honored to receive numerous performing arts awards and fellowships throughout her career. Peter Enblom, the band's principal arranger, worked with Laura MacKenzie from the start to create the ensemble and the Brass Lassie sound. Peter is a Twin Cities premier trombonist and arranger, and Brass Lassie is delighted to finally have Pete in the band, leading the horn section, creating our unique arrangements and playing fantastic music. Brass Lassie's players have come together from a broad spectrum of sonic arts: traditional Scottish and Irish music, big bands, show bands, jazz, orchestral, roots & world music. The band's rich repertoire includes traditional and new Irish reels, jigs and hornpipes, Scottish and French-Canadian tunes, ancient Irish airs, Cape Breton dance tunes and puirt à beul (mouth music), new arrangements of Scottish Gaelic waulking songs, music from Brittany and Central France, Scottish ballads with a big band spirit, and even Latin-infused Celtic dance tunes.
"Swinging like there was no tomorrow, with jazz-inspired horn arrangements, Latin-flavored Scottish dance tunes and a big band sound, their music is bold, joyous, highly infectious and probably unique." —fRoots (U.K.)