Craft Organ Featuring Reed Grimm and Ashley Gonzalez
Apr 30 | 8:00 pm

-

9:30 pm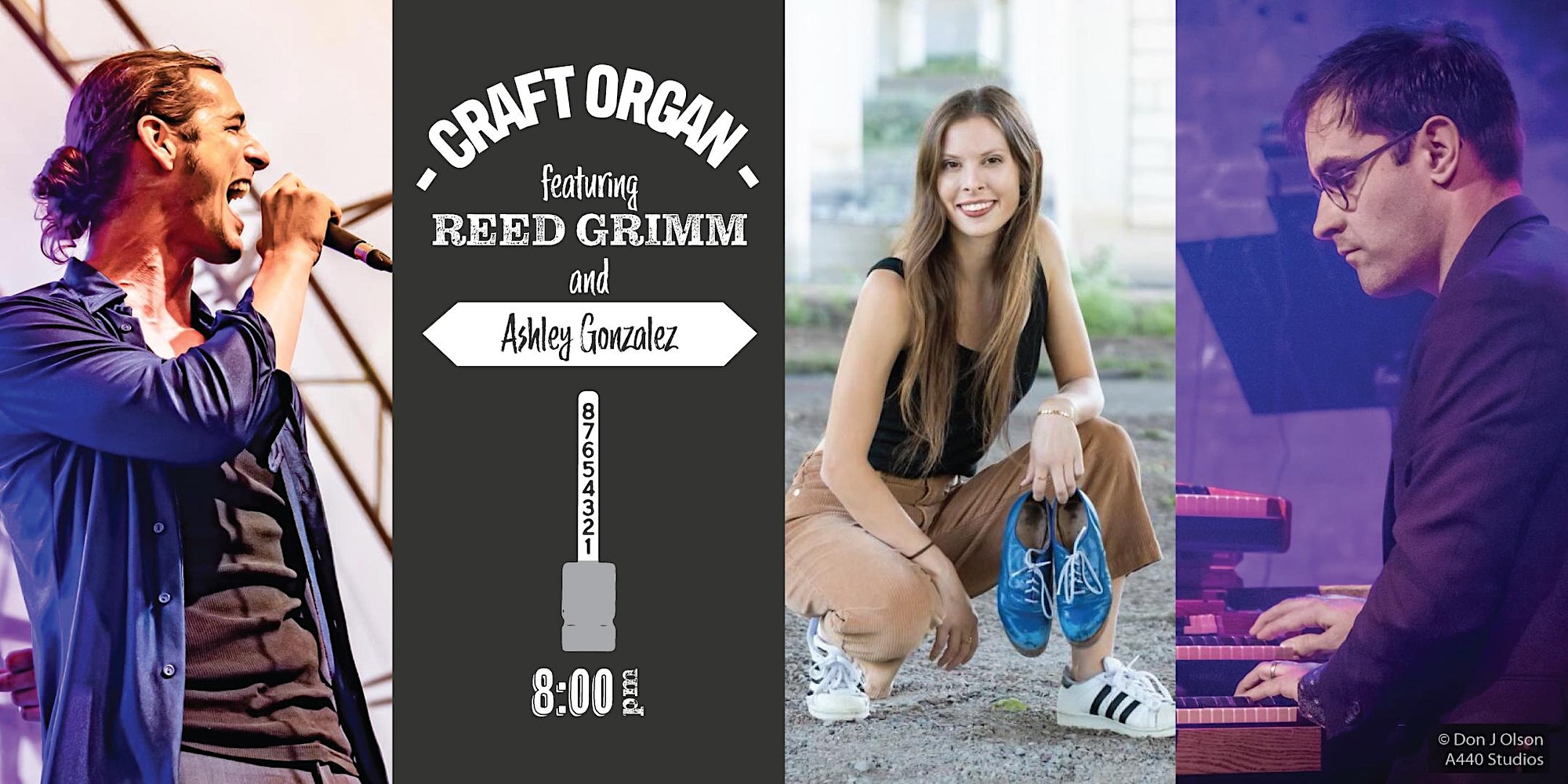 In the Dunsmore Jazz Room with enchanting lakeside views and high-performance dedicated HVAC.
Dinner and drinks service starts 1 hour before showtimes.
Soulful, Jazzy, Funky Organ
Powerhouse organ group with soulful vocals, world-class tap dance, and jazzy/funky grooves.
Jason Craft, organ
Reed Grimm, drums/vocals
Dave Beattie, guitar/vocals
Ashley Gonzalez, tap
Jason Craft has toured the world as the music director and pianist for Sheila Raye Charles (daughter of the legendary Ray Charles). Jason plays a variety of musical styles, including jazz, blues, funk, R&B, and classical. He has played with Jason Marsalis, Slide Hampton, Michael Brecker, Wycleff Jordan, Carl Allen, Jimi Jameson, Alex Liegertwood, Eric Gales, Jackie Evancho and several other notable musicians. Jason can also be heard on countless recordings, as his musical talents are frequently called upon for studio work.
"My father always said surround yourself with the best and God has blessed me with Jason Craft. We've been around the world twice now, and everywhere we go, every musician tries to steal him from me!"— Sheila Raye Charles (daughter of Ray Charles)
Reed Grimm started his life on stage singing with his musical family's nationally touring act at age 2. After picking up the drum set at age 12 he played in several bands, but it wasn't until his band Shoeless Revolution that he blended drumming with lead singing. Touring extensively throughout the country, they traded sets with The Roots, Cold War Kids, the Flaming Lips, and the Black Keys. In 2011 his audition for American Idol caught the attention of the judges, carrying him through to the live rounds eventually landing at #14 on season 11.
Ashley Gonzalez is a tap dancer: performer, choreographer, and teacher. Some of her performances include the 2018 Governor's Ball Emmy Awards in Los Angeles, the 2018 MLBA All Star Pre Party Concert in Washington DC, and she has also received awards for her tap performances in Seoul, South Korea and Offenburg, Germany. Ashley was featured in the book Dance Across the USA by Jonathon Givens. She currently performs as a tap dancer with Rhythm Street Movement and has been a part of various local shows and performances.