Gustavus Jazz Ensemble
Apr 22 | 1:00 pm

-

2:30 pm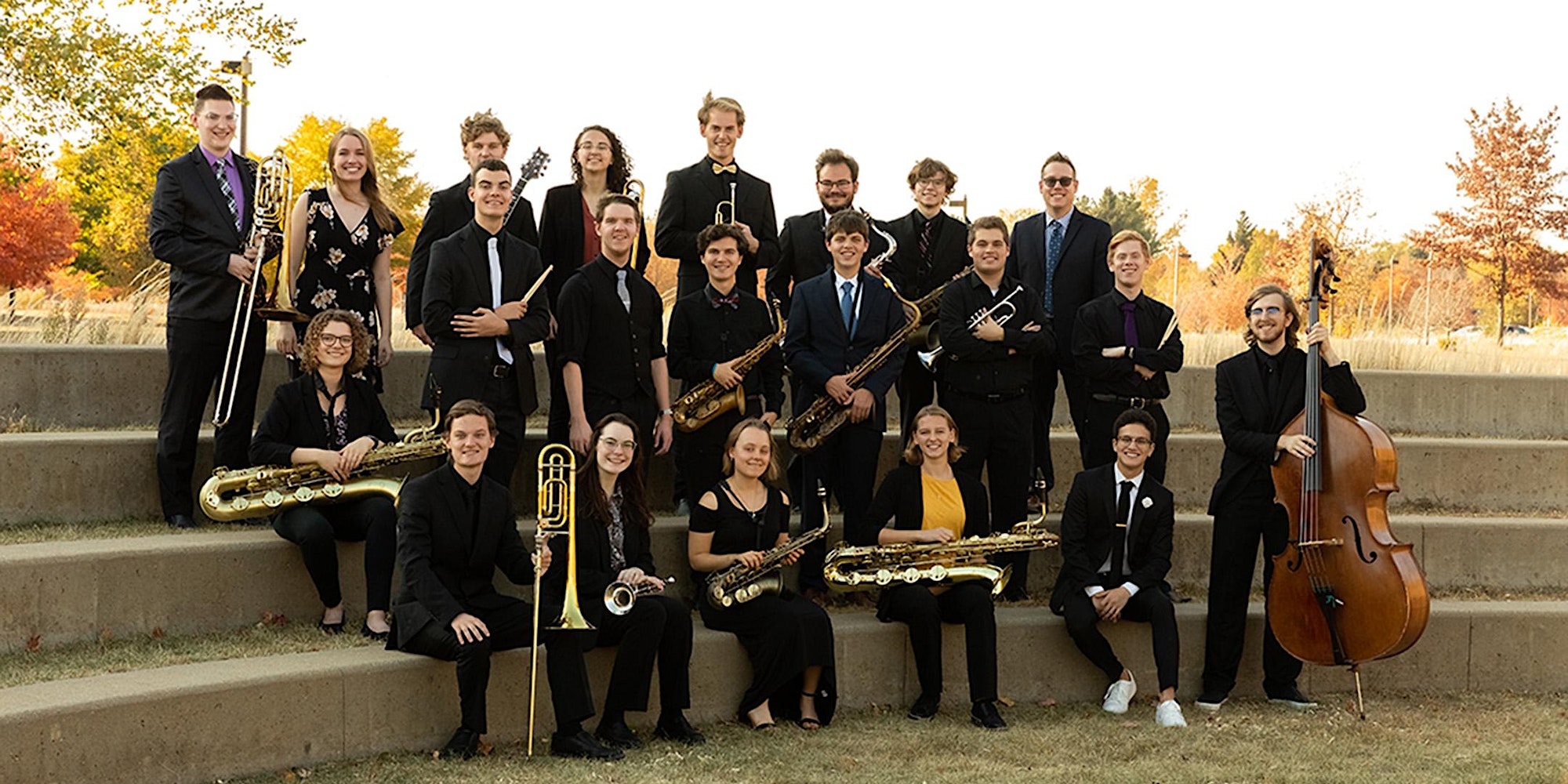 Newly remodeled classic nightclub featuring raised ceilings, luxury booths, tiered seating, and state-of-the-art sound and lights.
Dinner and cocktail seating and service begins 1 hour before showtimes.
Jazz, Big Band, Improvisational
The Gustavus Jazz Ensemble, directed by Dr. Dave Stamps, is the premier 21-member concert jazz ensemble at Gustavus Adolphus College. Formerly known as the Gustavus Jazz Lab Band and Gustavus Stage Band, the Gustavus Jazz Ensemble recently celebrated its 50th year of excellence. Founded in 1970 by Dr. Mark Lammers, the ensemble is composed of students majoring in a diverse array of academic disciplines. The ensemble, affectionately known as GJAZZ, prides itself on its multifaceted repertoire of classic big band works and cutting-edge arrangements by today's leading jazz composers. GJAZZ often features faculty soloists and renowned guest artists from throughout the United States. The Gustavus Jazz Ensemble is part of a vibrant jazz program at Gustavus. The program includes large and small performance ensembles (instrumental and vocal) in addition to courses in jazz history, improvisation, recording techniques, music industry and entrepreneurship, as well as independent studies in jazz composition and arranging. The program also hosts the Gustavus Jazz Jamboree each year that welcomes more than 200 high school students to campus to perform, learn, and collaborate. Dr. Dave Stamps has led the program since fall of 2014.
Vocalist: Arya Menk
Woodwinds: Manny Green, Julia Peterson, Gabe Maurer, Lucas Hartfiel, Moriah Jensen, Chloe Lee, Parker Rogers, and Anders Taylor
Trumpets: Jonas Doerr, Aaron Johnson, Arya Menk, Moriah Jensen, and Amy Gilhoi
Trombones: Lauren Buss, Adam Nordquist, and Zach Mangan
Guitar: Conor Jolly
Piano: Amy Gilhoi, Riley Krieger, and Georgia Zutz
Bass: Will Sorg
Drums: Luke Casey and Nathan Swanson