Jimmy Martin and Drew Jansen: The Piano Men
Aug 19 | 7:00 pm

-

8:30 pm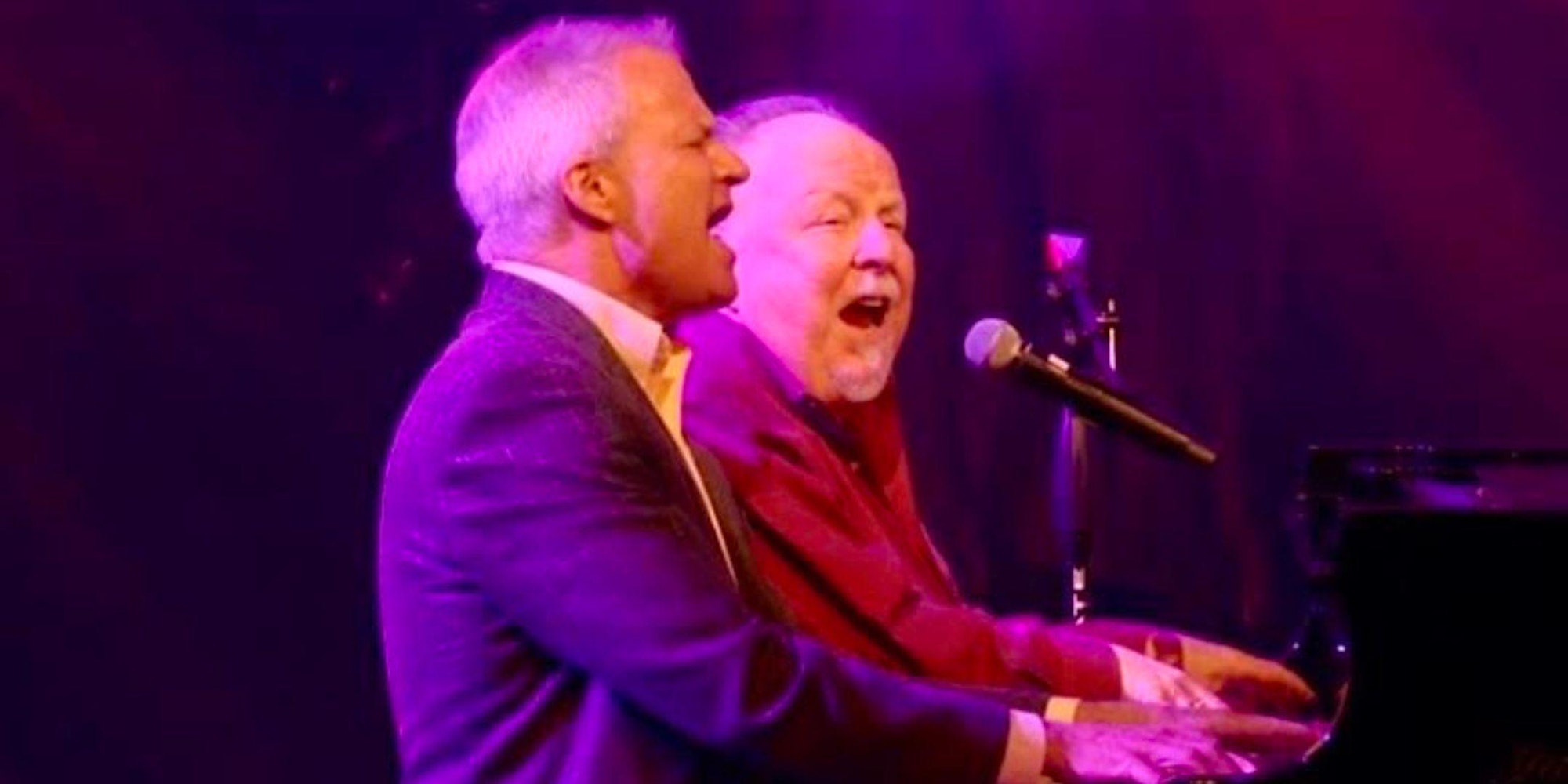 Dinner and drinks service starts 1 hour before showtimes.
Classical to Cabaret to Comedy
The Boys Are Back In Town! Two legendary entertainers return to Minnesota after nearly a decade away.
Jimmy Martin piano, vocals
Drew Jansen piano, vocals
Pianists and vocalists Jimmy Martin (Ivories Restaurant and Cabaret, Carnegie Hall with Carmel Quinn, Chanhassen Dinner Theatres, etc.) and Drew Jansen ("How To Talk Minnesotan: The Musical," "Church Basement Ladies," "Mystery Science Theater 3000," etc.) return to their beloved Minnesota for the summer to perform their unique mixture of music and merriment. Now based in Little Rock, Arkansas, the two have a combined total of well over a century in the entertainment field.
"Drew Jansen and Jimmy Martin, a couple of cut-ups as well as a couple, put on quite a show in their duo-piano-and-songster personae as 'The Piano Men.' Their second annual 'What Matters Most' musical celebration, a program of showtunes and memories, wowed a near-capacity crowd." –Eric Harrison, Arkansas Democrat-Gazette