Kenne Thomas' Lifeforce: Purple Knights
Jun 9 | 8:00 pm

-

9:30 pm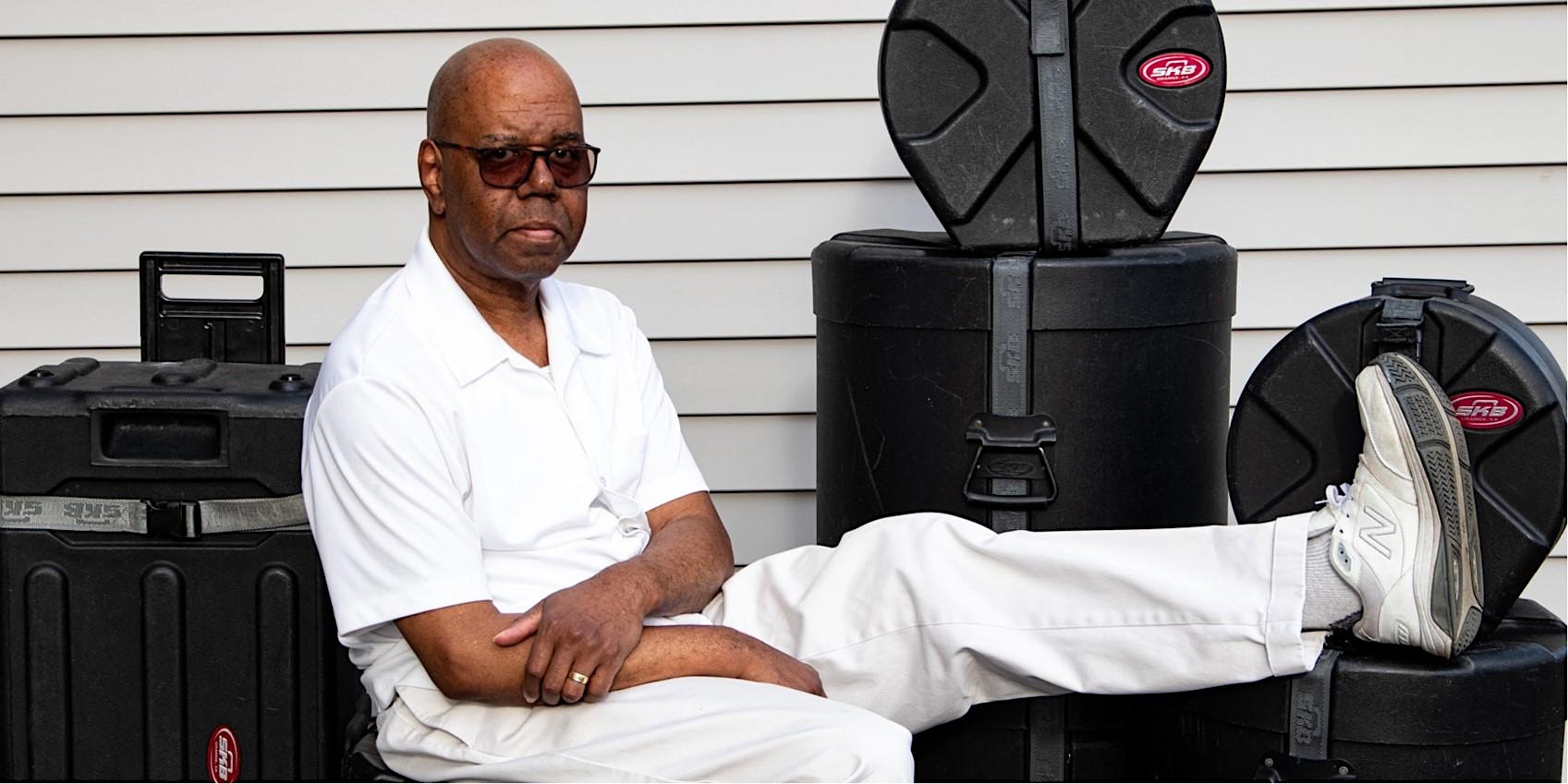 Newly-opened, fully-tented outdoor venue with choice lake-views, full dinner and cocktail service (same menu as indoors).
Dinner and cocktail seating and service begins 90 minutes before showtimes.
Funky Jazz For Your Sole
This show features funky Minnesota style jazz with songs from their upcoming album Hennepin Knights and also includes Kenne's arrangement of the Miles Davis classic So What.
Rich Manik saxophones
J.C Sanford trombone
Ted Godbout piano, keyboard
Mark Arneson electric guitar
Tony Axtell electric bass
Kenne Thomas drum set
Kenne Thomas is the son of Chicago saxophone player Jimmy (Bouncy) Whithead. Kenne took up the drum set in his youth. He had the opportunity to be mentored by some of the jazz greats such as Elvin Jones and Gene Ammons. Kenne's musical experience includes a variety of genres from rock and roll to symphony orchestras. His musical talent led him to performing internationally in Europe as well as Japan. There he toured for 12 years and performed with the Osaka Trio, opening a weekly late night TV show. He most enjoys composing and performing jazz, the music of his roots. His compositions Roy's Thing and Some Measure of Existence from the Lifeforce album WOODLAWN have gotten national radio play.
"Chicago born and raised, now Minneapolis based drummer Kenne Thomas is back with a new CD. His excellent WOODLAWN recording a more contemporary vibe. A confident band whose individual and collective voice have interesting things to say." –Matthew Goldwasser, KUVO Radio