Kevin Kling and Victor Zupanc: Your Ultimate Troubadours
Jun 3 | 7:30 pm

-

9:00 pm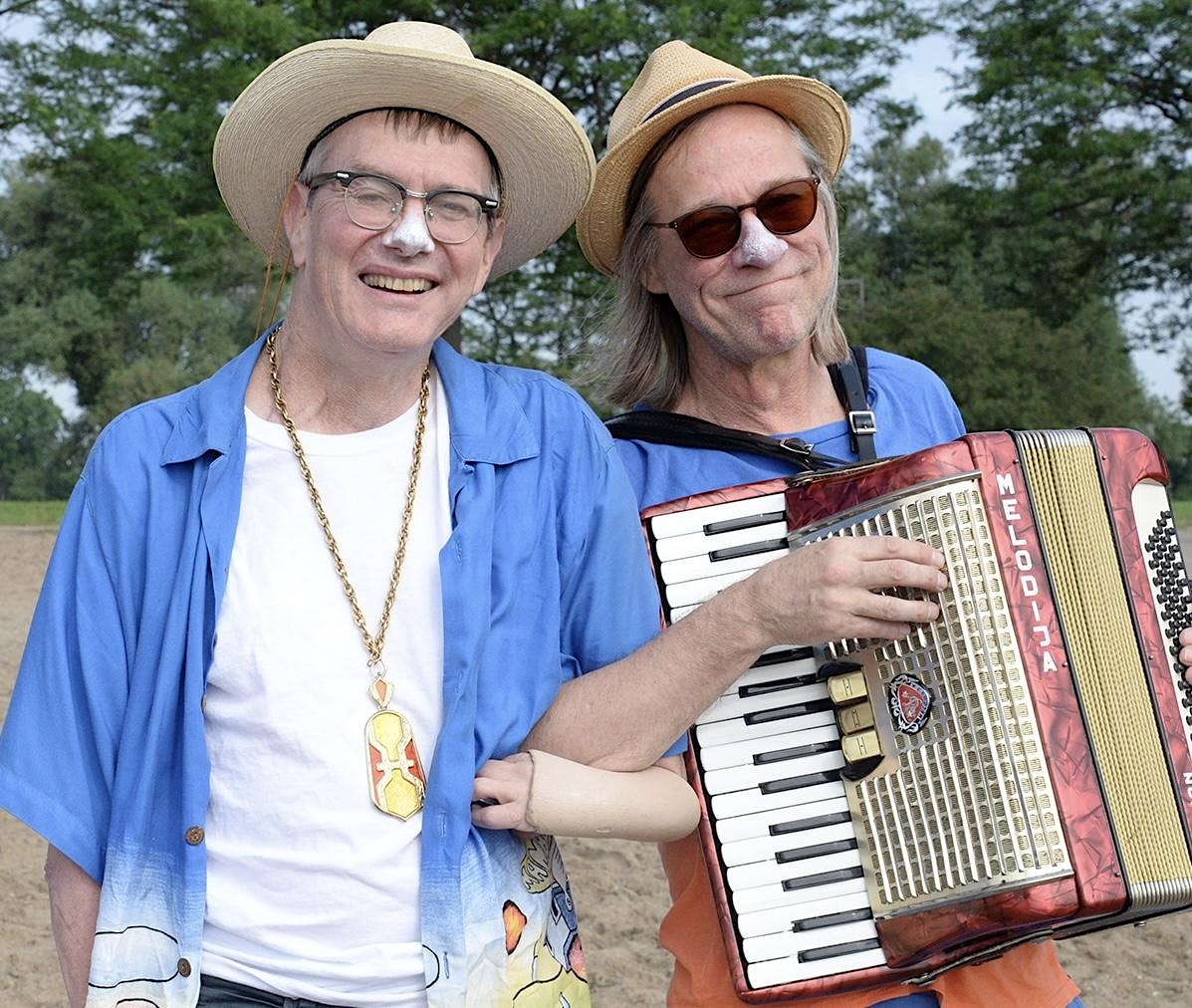 Newly-opened, fully-tented outdoor venue with choice lake-views, full dinner and cocktail service (same menu as indoors).
Dinner and cocktail seating and service begins 75 minutes before showtimes.
Summer Stories and Songs
Summer in Minnesota, the season when hot dish gives way to salads and 'exposed flesh' goes back to being skin. As a kid on the last day of school we were barefoot and out the door, school clothes became play clothes and teachers went back to…wherever teachers come from. There was bar-b-que, swimming lessons, family vacations, camping, riding bikes, carnivals. Then, as now, our state really knew how to do summer. Please join Kevin Kling and Victor Zupanc for an entertaining evening of stories and songs celebrating summer in Minnesota.
Kevin Kling
Victor Zupanc
Kevin Kling is from Minneapolis, Minnesota where he lives on purpose–"when you freeze paradise it lasts a little longer". He has performed his stories in libraries, school gymnasiums, The Kennedy Center, Off-Broadway, the Guthrie and storytelling festivals around the US, including the National Storytelling Festival in Jonesborough, TN. His international tours include Australia, Europe and Thailand. He has been a commentator for National Public Radio's "All Things Considered" and PBS/TPT's "Almanac".
"Part funny guy, part poet and playwright, part wise man."–Krista Tippett, "On Being", American Public Media
As a composer, music director, sound designer and performer, Victor Zupanc has worked on over 300 plays at some of the most prestigious theaters in America and abroad. Artists he has worked with include Stephen Sondheim, Randy Newman and David Byrne. His music has been heard in China, Japan, Europe, South America, South Africa, Great Britain, Australia, New Zealand and Canada. In addition, he has scored several feature films and documentaries that have been distributed worldwide and his theme music has been heard on National Public Radio. Since 1989, he has been the resident Music Director/Composer at the Children's Theatre Company of Minneapolis.
"…sometimes with a jazz approach, or vaudevillian, or dizzying circus sounds, lounge music, polka or rock opera, Zupanc's music has a David Lynch-meets-public radio feel." –Duluth News Tribune