Mysterious Old Radio Listening Society: A Christmas Post-Mortem
Dec 28 | 7:30 pm

-

9:00 pm

$25.00 - $35.00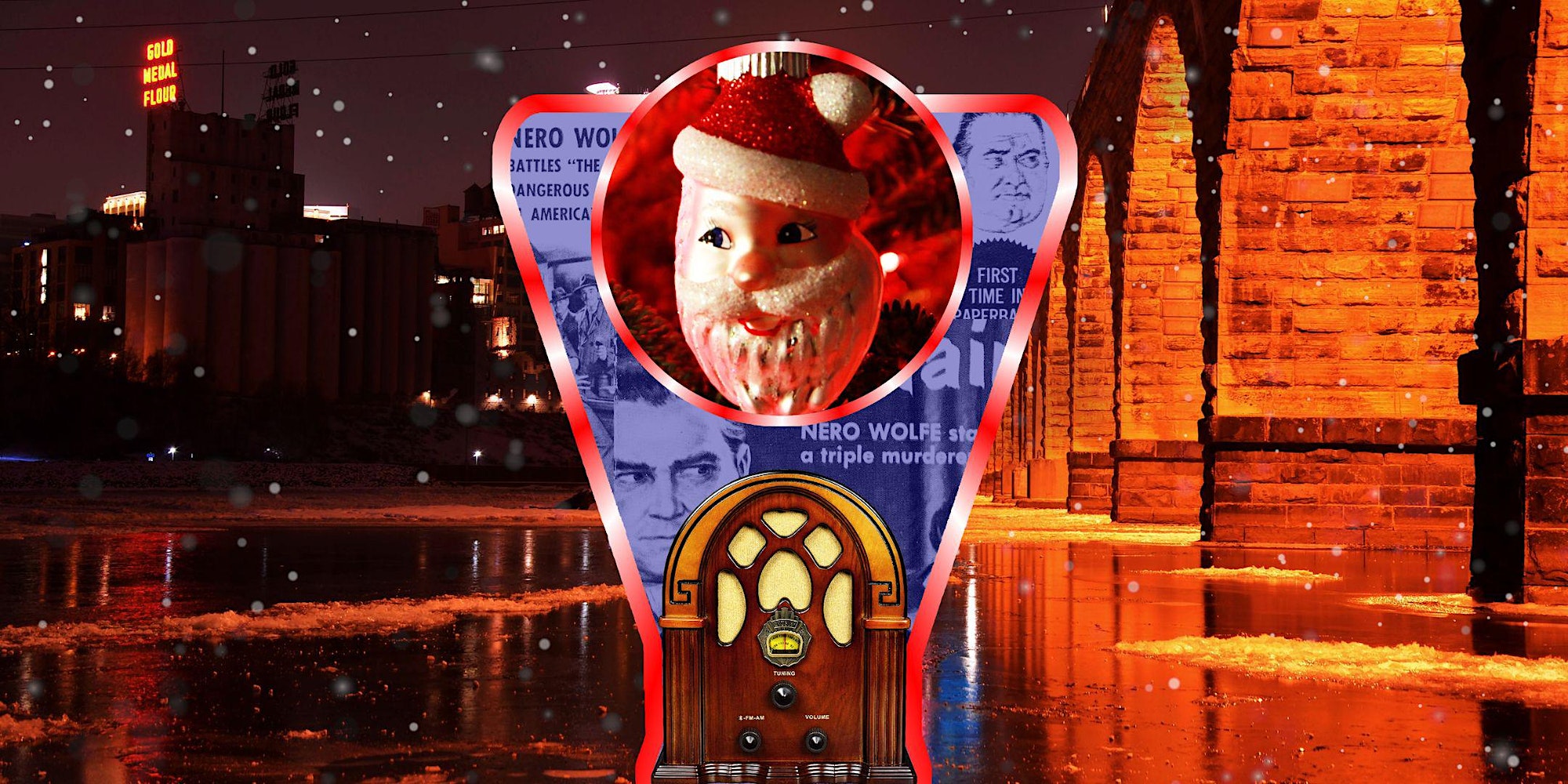 Dinner and cocktail seating and service begins 1 hour before showtimes.
Radio Drama
Christmas is over, but the Mysterious Old Radio Listening Society is still feeling festive! Join them for a double-feature of yuletide mysteries, performed in the style of an old-time radio broadcast, including vintage commercials and live sound effects. "The Case of the Slaughtered Santas" from The New Adventures of Nero Wolfe: the cantankerous Nero Wolfe matches wits with a killer who targets Salvation Army Santas. A classic Christmas episode from a 1950s radio series based on the detective novels of Rex Stout. "Partners in Christmas" from The Minnesota Goodbye.
Eric Webster
Shanan Custer
Tim Uren
Joshua English Scrimshaw
The Mysterious Old Radio Listening Society performed their first staged old-time radio recreation in 2016 at the Bryant-Lake Bowl Theater in Minneapolis. Since then, they have appeared at the Minnesota Fringe Festival, Daleko Arts in New Prague, and the Wabasha Street Caves in Saint Paul. Their recreations were also featured monthly from 2017 to 2019 at the James J. Hill Center and from 2020 to 2022 at Park Square Theater in Saint Paul. Currently, the MORLS performs regularly at both the Bryant-Lake Bowl Theater and Crooners Supper Club.
"Using their voices to paint a picture so vivid that if you close your eyes you can see the action in your mind's eye."–Stages of Minnesota