Mysterious Old Radio Listening Society Presents Frankenstein: Two Centuries
Oct 13 | 7:30 pm

-

9:00 pm

$25.00 - $35.00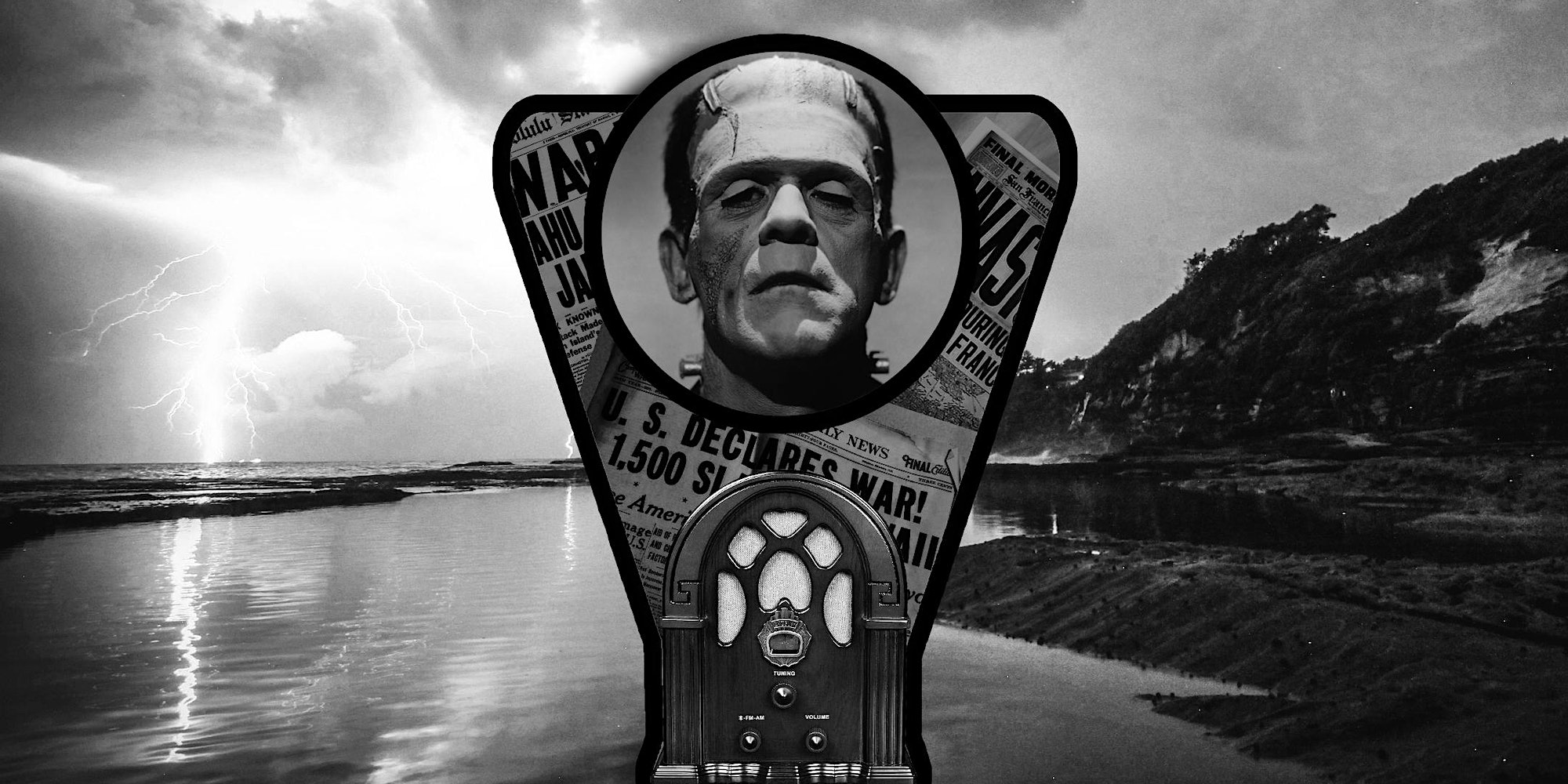 Dinner and cocktail seating and service begins 1 hour before showtimes.
Radio Drama
The Mysterious Old Radio Listening Society celebrates more than two hundred years of Frankenstein with two original stories inspired by Mary Shelley's iconic tale, each written and performed in the style of a classic radio series, including commercials, live music and sound effects. "Long Live Frankenstein" from Rip-Roaring Adventures (in the style of the radio series Escape): An expedition follows the path of Captain Walton's ship through deadly arctic conditions to capture the legendary creature! Written by Tim Uren. "Inglorious Monsters" from Hidden Chamber Mysteries (in the style of the radio series Inner Sanctum Mysteries): Amid the death and madness of World War II, a scientist reanimates the dead to create the perfect soldier! Written by Joshua English Scrimshaw.
Eric Webster
Shanan Custer
Tim Uren
Joshua English Scrimshaw
The Mysterious Old Radio Listening Society performed their first staged old-time radio recreation in 2016 at the Bryant-Lake Bowl Theater in Minneapolis. Since then, they have appeared at the Minnesota Fringe Festival, Daleko Arts in New Prague, and the Wabasha Street Caves in Saint Paul. Their recreations were also featured monthly from 2017 to 2019 at the James J. Hill Center and from 2020 to 2022 at Park Square Theater in Saint Paul. Currently, the MORLS performs regularly at both the Bryant-Lake Bowl Theater and Crooners Supper Club. An "entertaining and creepy homage to an era gone by" (Cherry and Spoon).
"Using their voices to paint a picture so vivid that if you close your eyes you can see the action in your mind's eye."–Stages of Minnesota