Ornithophilia: Claudia Schmidt, Ann Reed, Dan Chouinard and Joan Griffith
May 21 | 7:30 pm

-

9:00 pm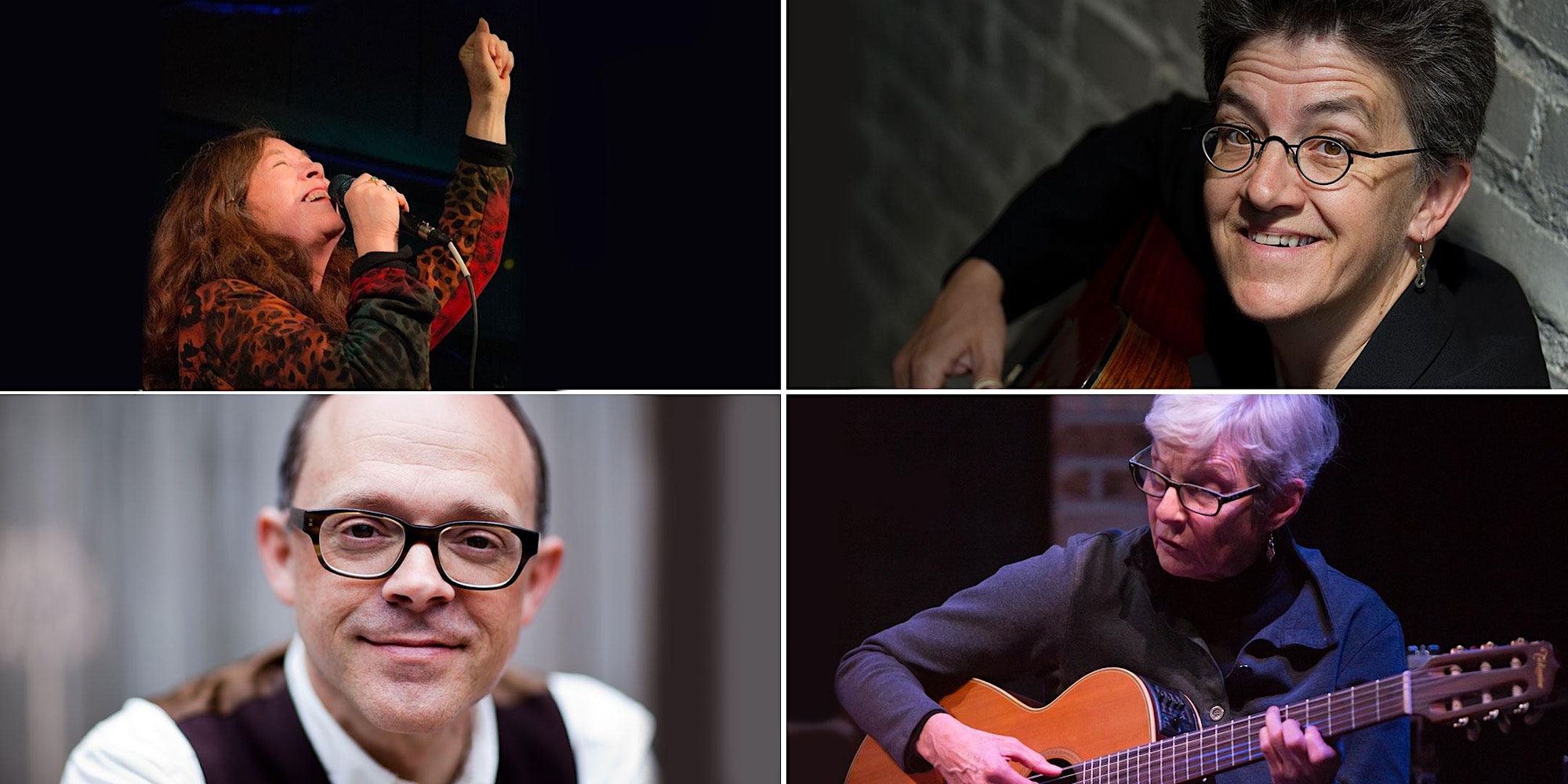 Newly remodeled classic nightclub featuring raised ceilings, luxury booths, tiered seating, and state-of-the-art sound and lights.
Dinner and cocktail seating and service begins 1 hour before showtimes.
Folk, Jazz, Singer/Songwriters
Celebrate spring with Claudia Schmidt, Ann Reed, Dan Chouinard and Joan Griffith as they present an evening of songs honoring birds — chickadees, nightingales, skylarks, robins and all of our feathered friends!
Claudia Schmidt, vocals
Ann Reed, guitar
Dan Chouinard, piano
Joan Griffith, guitar
Ann Reed is a Minnesota native. She began teaching herself how to play the guitar at the ripe old age of 12 and has been a performer for her entire adult life. Ann wrote and performed Heroes: A Celebration of Women Who Changed History and Changed Our Lives, a theatrical presentation produced by Minnesota Public Radio. And in a departure from her usual repertoire, she developed Nothing But Class: The Songs of Dorothy Fields, honoring the first woman to be honored with a songwriting Oscar.
Claudia Schmidt has been perfecting her craft of performing for almost four decades. It is a quirky and wonderful hodge-podge (her word!) of music, poetry, story, laughter. drama, and celebrating the moment. Work in clubs, theaters, festivals, TV, radio has added depth and dimension.
Dan Chouinard is pianist and accordionist for a who's who of Twin Cities performers, an enabler of community singalongs and a writer of shows for public radio, concert hall and theatrical stage. Rondo '56: Remembering St. Paul's Black Main Street, has been presented a dozen times since its premiere in 2021. He's the founder of a classic country band, Lush Country, comprised of Prairie Home Companion alumni.
Joan Griffith is a well known Twin Cities based multi – instrumentalist playing guitar, mandolin and bass. She is also an award winning composer and educator. Her compositions have been heard in many venues nationally and reflect her life long love affair with the music of Brazil. She conducts the Jazz Band at Macalester College as well as having taught at several area colleges including the University of St. Thomas and St. Catherine University.