Pat Donohue and Honky-Tonk Jump!
Sep 24 | 4:00 pm

-

5:30 pm

$25.00 - $35.00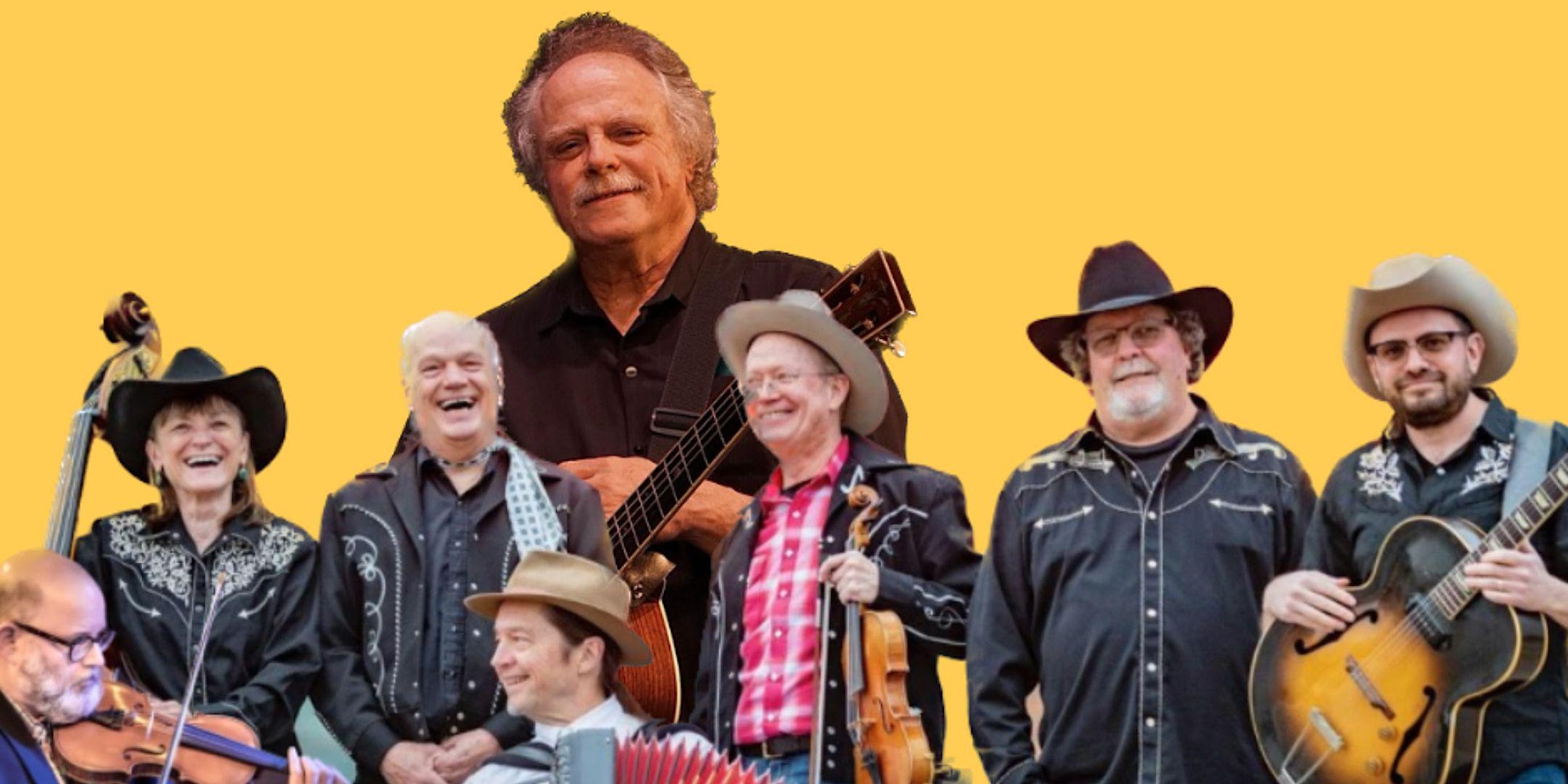 Dinner and cocktail seating and service begins 75 minutes before showtimes.
Jazz With a Cowboy Hat
Pat Donohue joins Honky-Tonk Jump, bringing his trademark guitar slinging, soulful singing and joke flinging. Join us for some Western swing, a sprinkling of Hank Williams and a touch of boogie-woogie and the blues. Guaranteed to be a good time, this is one you don't want to miss!
Pat Donohue guitar/vocals
Dan Newton accordion/vocals
Richard Kriehn fiddle/vocals
Tom Schaefer fiddle
Joe Savage pedal steel/vocals
Dan Lowinger guitar
Vaughn Asselstine upright bass
Dehl Gallagher drums
Grammy winning fingerpicker Pat Donohue's devotion to acoustic guitar has made him an American standard, as he echoes the tones of Robert Johnson, Blind Blake, Merle Travis or Muddy Waters. Chet Atkins called Pat one of the greatest fingerpickers in the world today; Leo Kottke called his playing "haunting."
"The crowd of over 600 were roaring their approval beginning the moment they heard the first twang from the stage. Honky-Tonk Jump played old favorites and new tunes with an ease that comes from the many years they've all played professionally." –Mississippi Music