Sue Scott's Island of Discarded Women with Mary Kunesh and Jaspar Lepak
Dec 7 | 7:30 pm

-

9:00 pm

$30.00 - $40.00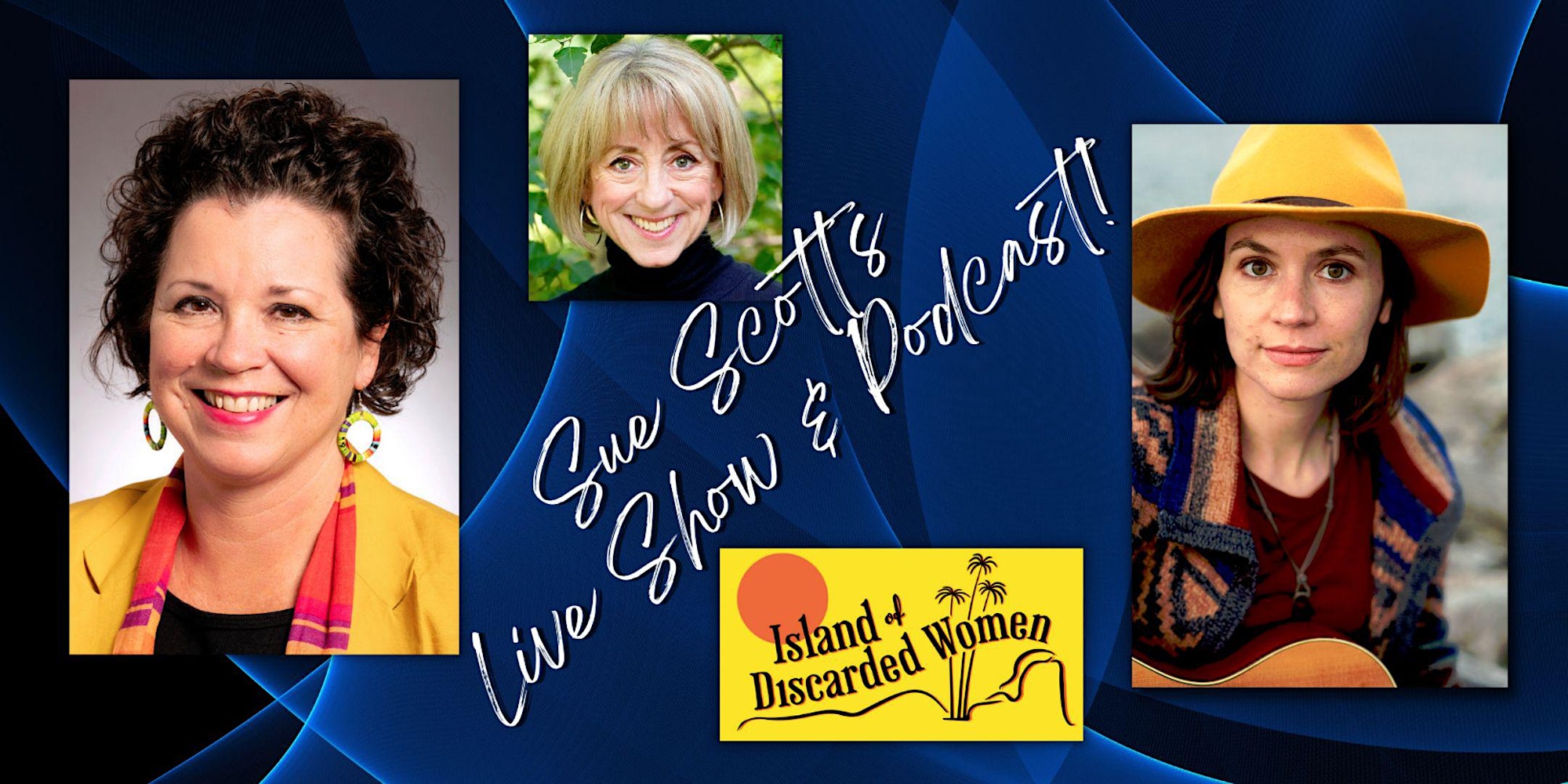 Dinner and cocktail seating and service begins 1 hour before showtimes.
Live Show And Podcast
Island of Discarded Women is a live show and podcast that is all about amplifying women's voices via personal stories, social commentary, original music and special guest conversations! So excited to have special guest, Mary Kunesh, and musical guest Jaspar Lepak joining us for this show!
Sue Scott Host
Mary Kunesh Special Guest
Jaspar Lepak Musical Guest
Shanan Custer Actor/Storyteller
Dae Yang Actor/Storyteller
Silvia Pontaza Actor/Storyteller
Zippy Laske Singer/Songwriter
+ Live Real-Time Captioning will be available at this show
Creator, host Sue Scott is a veteran actor, who for 24 years was the female cast member on the public radio show A Prairie Home Companion. Since its creation in 2019, she has been thoroughly immersed in producing Island of Discarded Women! Joining Sue and cast for this December 7th show, is special guest Mary Kunesh, a Minnesota State Senator who is a champion of racial and gender justice. The first indigenous woman to serve in the Minnesota Senate, Mary is the chief author of the Equal Rights Amendment bill, working tirelessly to enshrine the ERA in our State Constitution. Yay! Her legislative focus on Native American issues, education achievement and economic security is influenced by her personal experience as a once struggling single mom with 3 kids and 25 years as an educator. Joining this show as the musical guest is Jaspar Lepak a folk/Americana songwriter whose remarkable gift for melody is only surpassed by her poetry. She sings with an emotional depth that touches the heart. She will share songs from her upcoming album So Strong which focuses on themes of choice, parenthood, and caregiving.
"Island of Discarded Women…a popular happening dedicated to the idea that women's voices must be heard." –Chris Hewitt, Star Tribune