Sue Scott's Island of Discarded Women with Guests Pat Miles + Kelley Hunt!
Oct 12 | 7:30 pm

-

9:00 pm

$30.00 - $40.00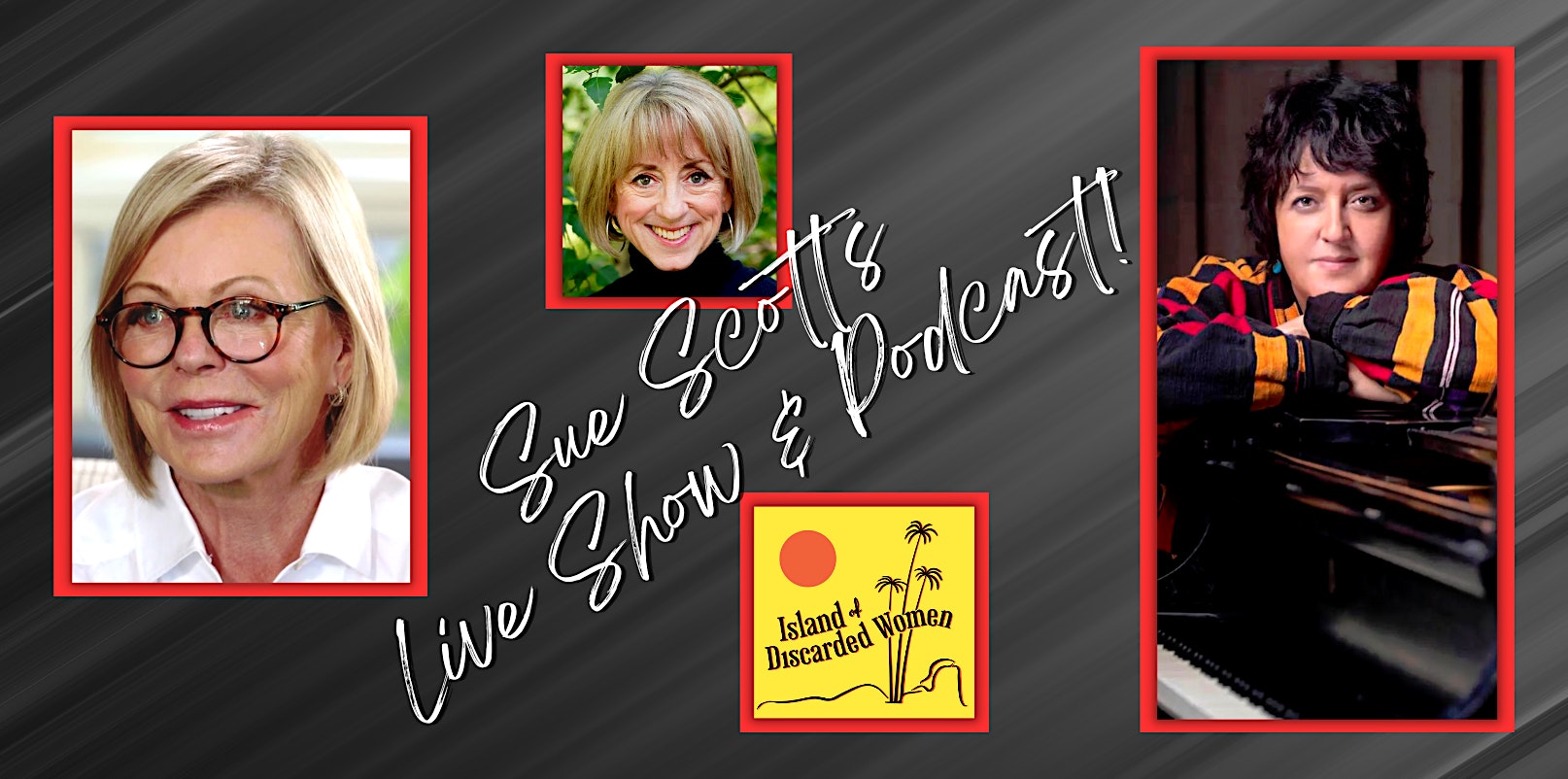 Dinner and cocktail seating and service begins 1 hour before showtimes.
Live Show And Podcast
Island of Discarded Women is a live show and podcast that is all about amplifying women's voices via personal stories, social commentary, original music and special guest conversations! Thrilled that Pat Miles, Hall of Fame broadcaster and author AND powerhouse singer/pianist Kelley Hunt will be joining us as our guests.
Sue Scott Host
Pat Miles Special Guest
Kelley Hunt Musical Guest
Dana Lee Thompson Actor
Zippy Laske Singer/Songwriter
To make our show more accessible, we will have Live Captioning available for this performance!
Creator, host Sue Scott is a veteran stage and commercial voice over-actor, who for 24 years was the female cast member on the public radio show A Prairie Home Companion. After PHC, Sue stepped back on stage in a variety of theater roles in the Twin Cities. Since its creation in 2019, she has been thoroughly immersed in producing Island of Discarded Women!
Pat Miles, trailblazer and veteran TV news anchor, is honored in the Minnesota Broadcasting Hall of Fame. She splashed onto the Twin Cities scene as a co-anchor with veteran Dave Moore at WCCO-TV in the late 70s when female news anchors were a rarity! Dave gently reminded her, "You know, Pat, I don't really need a co-anchor. I've been doing this by myself for a long time." Her 28-year career in TV also included 11 years at KARE 11 where she created her award-winning "Pat Miles Specials." After her husband of 14 years and golfing partner Bucky suddenly passed away, she penned her book "Before All Is Said And Done." The book, a roadmap for living and dying well, helped Pat navigate through the challenges that come with loss. Still, you can find Pat on a golf course; her "happy place."
Kelley Hunt is a roots R&B/Americana singer/songwriter/piano player/guitarist, who muscled her way onto the music scene on her own terms! She makes commanding, passionate music that crosses boundaries and takes on social and political issues. According to the Minneapolis Star-Tribune: "Surprises don't often crop up on the well-trodden blues circuit. So welcome Kelley Hunt! This Kansan is a full-blown phenomenon: powerhouse singer, hardboogieing pianist, polished songwriter."
"Island of Discarded Women…a popular happening dedicated to the idea that women's voices must be heard" — Chris Hewitt, Star Tribune