Dan Cavanagh and Dave Hagedorn
Oct 19 | 6:30 pm

-

8:00 pm

$25.00 - $35.00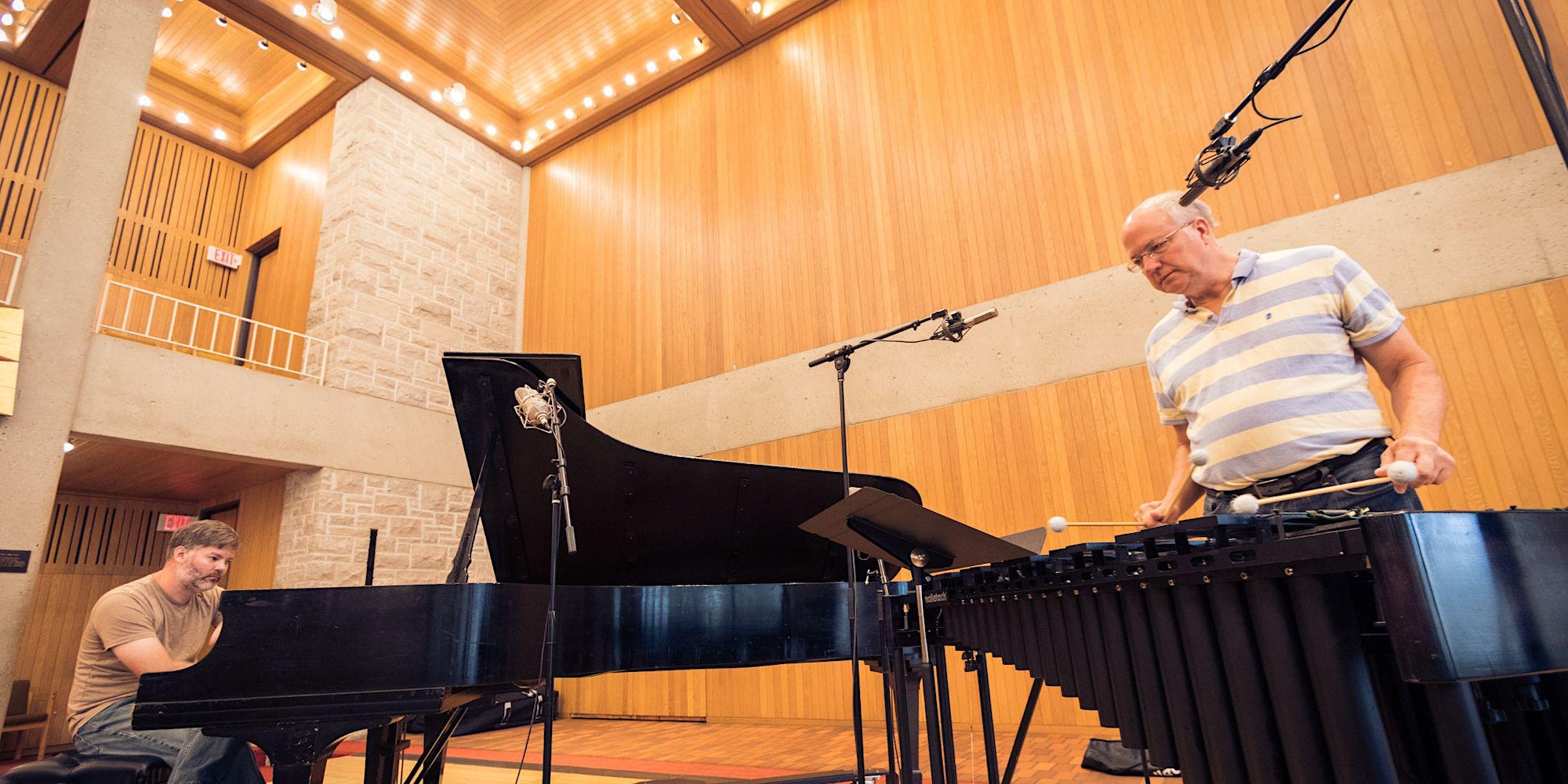 Dinner and cocktail seating and service begins 60 minutes before showtimes.
Intimate Spontaneous Interpretations Of Jazz Repertoire
Performing arrangements of jazz standards and original compositions, and the type of improvisation and uncanny interaction that can only come from two musicians who have known each other for over twenty years.
Dan Cavanagh piano
Dave Hagedorn vibes
Dave Hagedorn and Dan Cavanagh first met in 1997 when Dan arrived as an undergraduate student at St. Olaf College. Dave had just been hired as the jazz and percussion professor. Dan is now the director of the School of Music at the University of Wisconsin, Madison, and Dave retired from St. Olaf in 2020. Their first album, Horizon, was independently released in 2010 by Cavanagh and Hagedorn. The second release, recorded seven years after the first, showcases the maturity, virtuosity, and patience of this group as they continue to explore the intricacies of their vibraphone/piano collaboration. Each time these two play together there is a tangible and pervasive sense of exploration, creativity, and openness to let the music evolve naturally and unexpectedly.
"Musical empathy is apparent on "Horizon," from the first notes of Kenny Wheeler's "For Jan." It's a sonic stunner on which Cavanagh and Hagedorn sound like twins. And Cavanagh gets to showcase his own arresting, melodically rich writing."–Tom Surowicz, Minneapolis StarTribune