Dean Magraw and Bruce A. Henry
May 6 | 7:30 pm

-

9:00 pm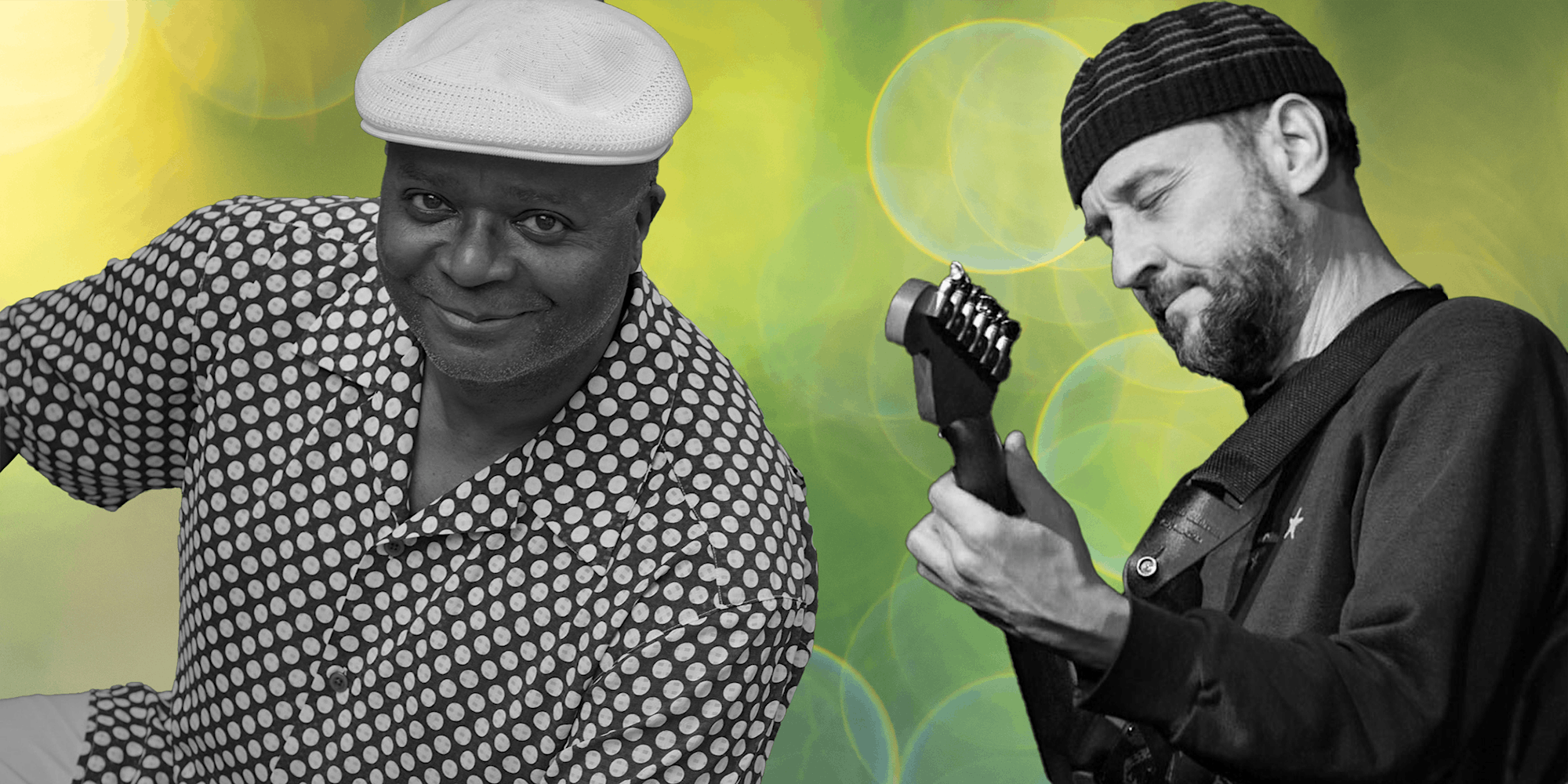 In the Dunsmore Jazz Room with enchanting lakeside views.
Dinner and drinks service starts 1 hour before showtimes.
Genre Defying Original Music
These two legendary performers will debut selections from their soon to be released recording of original compositions. Dean and Bruce are both described as dizzyingly eclectic performers and together they have created a "divine musical language" that is all their own.
Dean Magraw, guitar
Bruce A. Henry, vocals
Dean Magraw is a consummate guitarist, playing with wit and soulful abandon. A performer like no other, he is part-comedian, part-philosopher and all-around musical genius. Transcending genre, he has performed with a cornucopia of collaborators from jazz organist Jack McDuff to folk icon Greg Brown, trad Irish supergroup Altan to classical violinist Nigel Kennedy. From playing on public radio's A Prairie Home Companion to leading up his own experimental jam band Eight Head, Dean has literally generated a new world of music. In addition to his role as an in-demand sideman on over a hundred recording projects, Dean has proven pivotal in creating more than a dozen albums, including four for Red House Records: Wise-Magraw (1985), Broken Silence (1994), Seventh One (1998) and Duo (1991), an album he recorded with Emmy Award winning multi-instrumentalist Peter Ostroushko.
Bruce A. Henry's award-winning talent and music has taken him to five continents, garnering a large following in France and the Far East. His fans have heard him on the BBC, performing a Worldwide Radio Live Concert, as well as notable movie soundtracks. Henry has performed on five continents in locales such as Manila, Israel, Paris, London, Miami, New York City, Maui, Saipan and Tanzania. Bruce's journey has resulted in an eclectic style of world-influenced jazz vocals and composition. Bruce possesses a three and one-half octave range, a pure voice with versatility and depth that few can match. Henry has performed with the likes of Jimmy Jam, Doc Severinsen, The Sounds of Blackness, Bobby McFerrin, Julius Hemphill, Buddy DeFranco and opened for the likes of Roberta Flack, Ramsey Lewis, Chris Botti, Natalie Cole, Stephan Grapelli and Gato Barbieri.
"We can't turn away when Bruce is on stage. His presence is simultaneously commanding and approachable. His joy is contagious. He nearly overpowers with emotion, leaving one breathless but still standing."–Andrea Canter, Jazz Police