Doug Haining and The Twin Cities Seven
May 18 | 8:00 pm

-

9:30 pm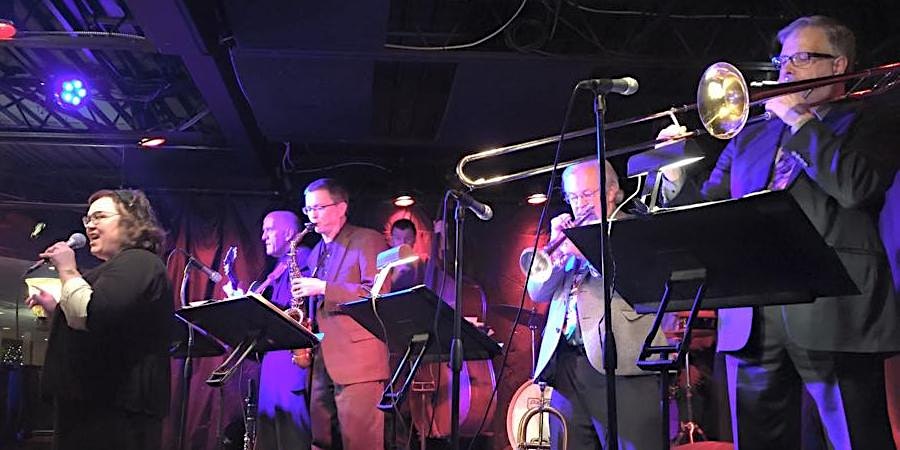 Newly-opened, fully-tented outdoor venue with choice lake-views, full dinner and cocktail service (same menu as indoors).
Dinner and cocktail seating and service begins 75 minutes before showtimes.
Swinging Small Combo Jazz
When The Twin Cities Seven gets going, the swing energy is like a freight train. It's impossible to stop, and you'll get a happy vibe that will stay with you for days.
Doug Haining, sax and clarinet
Steve Wright, trumpet
Matthew Echols, trombone
Kent Saunders, guitar
Patrick Adkins, piano
Steve Pikal, bass
Jay Epstein, drums
Maryann Sullivan, vocal
Dr. Steve Wright comes to us from Iowa. Recently retired from the faculty at Gustavus, Steve grew up in the US Air Force, playing lead trumpet in the Airmen of Note during his formative years.
Matthew Echols, trombone, comes to us from Virginia. Matt was a Marine musician for 12 years and a Navy musician for 8 years before retiring in 2008, and he moved to Minneapolis in 2019.
Kent Saunders comes to us from Bloomington. Kent has been all over the country as a clinician for the Gibson guitar company, and we are lucky to have him in the band.
Patrick Adkins comes to us from Edina. The youngest member of the band, Patrick plays incredibly despite his young age.
Steve Pikal comes to us from Eden Prairie. Steve is in high demand and plays at jazz festivals all over the USA.
Jay Epstein comes to us from Burnsville, and is quite active musically, playing drums in just about every venue in Minnesota.
Maryann Sullivan comes to us from Edina. Maryann has a long history as an announcer in the Metro area and started singing about 15 years ago.
Doug Haining comes from Home. He keeps himself occupied by writing arrangements and scheduling rehearsals.
"…splendid, communal small-group swing in the grand tradition of Count Basie's Kansas City Seven and Duke Ellington's sideman ensembles." –Tom Surowicz, Star Tribune