Erin and Jay Cabaret: Mother Of A Show!
May 14 | 4:00 pm

-

5:30 pm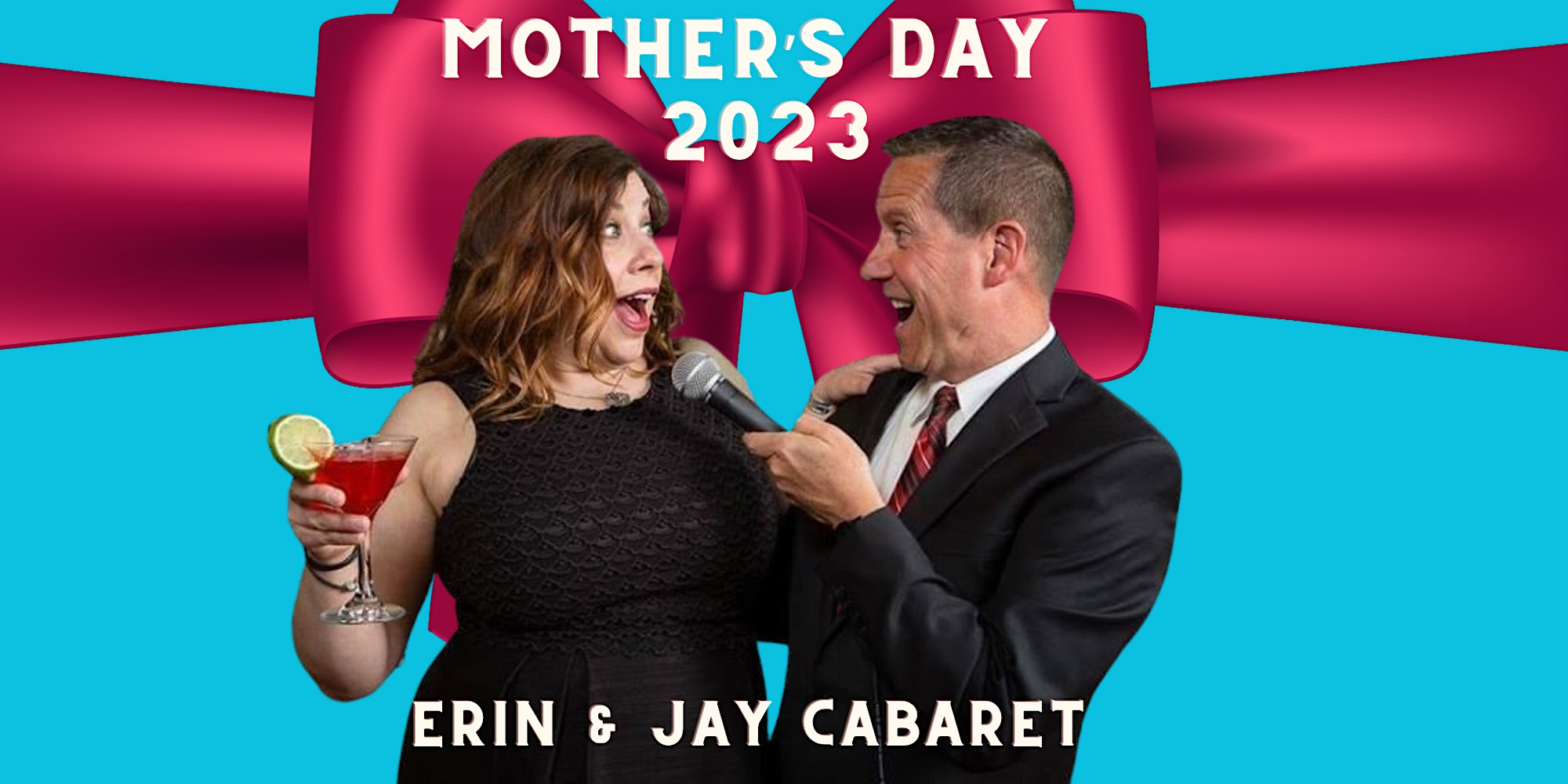 Newly-opened, fully-tented outdoor venue with choice lake-views, full dinner and cocktail service (same menu as indoors).
Dinner and cocktail seating and service begins 75 minutes before showtimes.
Cabaret, Fun, Heartfelt, Interactive
Erin Schwab and Jay Fuchs will be in the beautiful Belvedere Tent celebrating the incredibly long awaited arrival of SPRING to Minnesota with a perfect Erin and Jay Sunday afternoon Cabaret on Mother's Day. We have put together the perfect blend of songs to sing a long, eat a long and for sure drink a long with in the brilliant outdoors with Moore Lake thawing beside you and out front, Erin and Jay entertaining you as only they can!
Erin Schwab and Jay Fuchs have been playing together in the Twin Cities and across the US for over 20 years. Erin and Jay have played all of the stages at Crooners for years and have written and performed many shows including 1967: Summer of Love, Erin sings Bette and their VERY popular Naughty and Nice Holiday Shows! They have played Clubs, Theaters, Weddings, Fundraisers, Garages, Living Rooms, Corporate and Political Events. Both Erin and Jay have also been Music and Theater Educators for years. Jay was the head of the Theory and Composition Department at McNally Smith College of Music for years and Erin was on the Voice & Ensemble Faculty there as well. Erin and Jay started Cabaret Camp and Jay has now evolved the original classes to cultivate a new group, The Cabaret All-Stars and they are playing numerous places around town as well. Erin is the audience coordinator and a regular Jason Show Contributor on Fox 9. Host Jason Matheson has been calling her "The Twin Cities Bette Midler" for years! She also is a Director of Educational Theater and Teaching Artist and one of the co-founders of ETC Productions, a new Educational Theater Company here in the Twin Cities!