Erin Schwab and Jay Fuchs: Ladies of the 80's
Oct 6 | 7:00 pm

-

8:30 pm

$25.00 - $35.00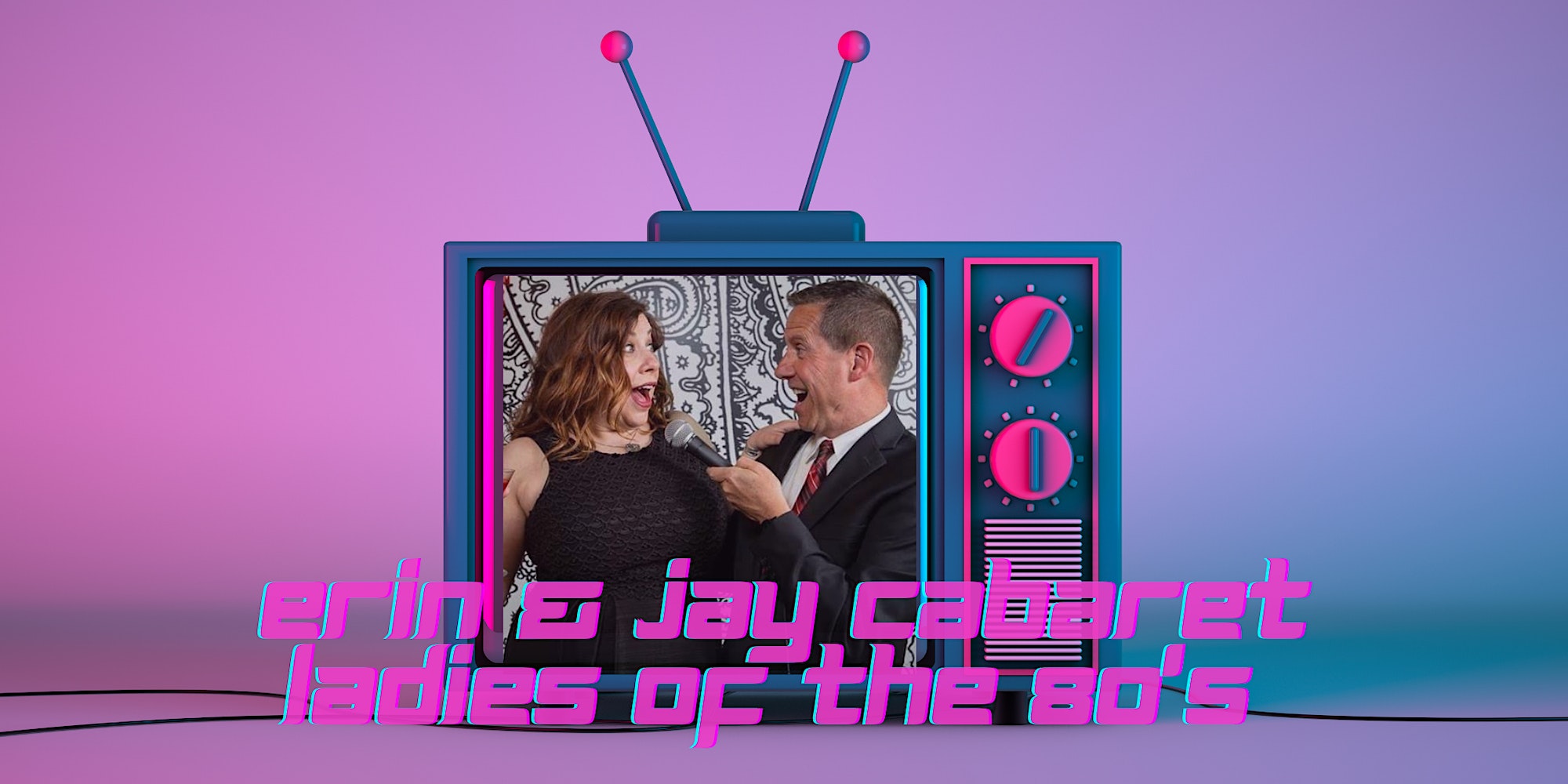 Dinner and cocktail seating and service begins 1 hour before showtimes.
Cabaret, Fun, Heartfelt, Interactive
Erin Schwab and Jay Fuchs celebrate the Ladies of the 80's we all love! How do you even choose the best songs from all of these incredible women? Whitney, Madonna, Cher, Tina, Dolly, Cyndi and so many more!! It's time to tease our manes and grab the mic! Time for all the best 80s songs by the incredible Ladies of the 80's we could fit into 90 minutes!!
Erin Schwab and Jay Fuchs have been playing together in the Twin Cities and across the US for over 20 years and have written and performed many shows including 1967: Summer of Love, Erin sings Bette and their very popular Naughty and Nice Holiday Shows. Jay was the head of the Theory and Composition Department at McNally Smith College of Music, Erin was on the Voice & Ensemble Faculty there. Erin and Jay started Cabaret Camp and Jay has now evolved the original classes to cultivate a new group, The Cabaret All-Stars. Erin is the audience coordinator and a regular Jason Show Contributor on Fox 9. She also is a Director of Educational Theater and Teaching Artist and one of the co-founders of ETC Productions, a new Educational Theater Company here in the Twin Cities!
"The Twin Cities' Bette Midler" –Jason Matheson, Fox 9