Rue and Sabien
May 26 | 5:30 pm

-

7:00 pm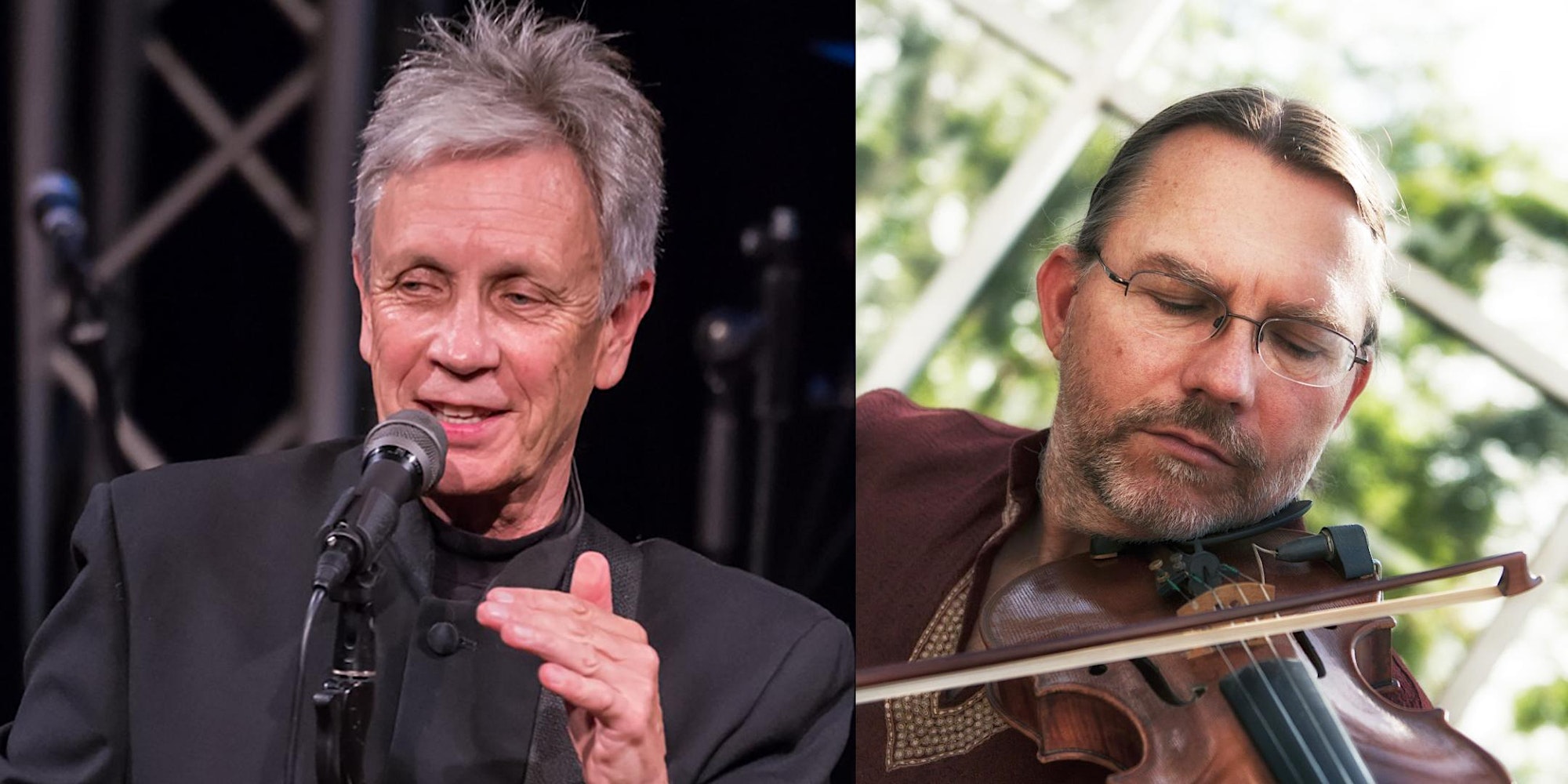 In the Dunsmore Jazz Room with enchanting lakeside views.
Dinner and drinks service starts 1 hour before showtimes.
Jazz, Pop, Show Tunes
Gary Rue and Randy Sabien offer up a rapid-fire melodic cascade of favorite songs penned over the past few decades. Crooners audiences may be familiar with Randy's work with Corky Seigel, and Gary as a member of Lush Country.
Gary Rue – guitar, vocals
Randy Sabien – violin
Gary Rue's music honors the craft of songwriting, reminiscent of the Everly Brothers, Roy Orbison and Mose Alison. Influenced by, the poets of Tin Pan Alley and their Brill Building offspring, all thoroughly plumbed from the musical depths of piano, guitar, and a voice that soars, growls and bubbles.
"…vibrant, catchy, exciting melodies." –San Francisco Bay Area Express
Randy Sabien is a bluesy, rockin', swingin', funky, jazz violinist. With an intensely rhythmic, vibrant and inventive style, he has captivated audiences worldwide, playing with scores of bands and musicians of all stripes.
"Sabien's art, which bristles with the spirit of bona fide jazz improvisation. Rather than simply embellishing a tune, he reconcieves it, building and developing intriguing new musical motifs along the way." –Howard Reich, Chicago Tribune