A Night in Havana with Charanga Tropical
May 25 | 8:00 pm

-

9:30 pm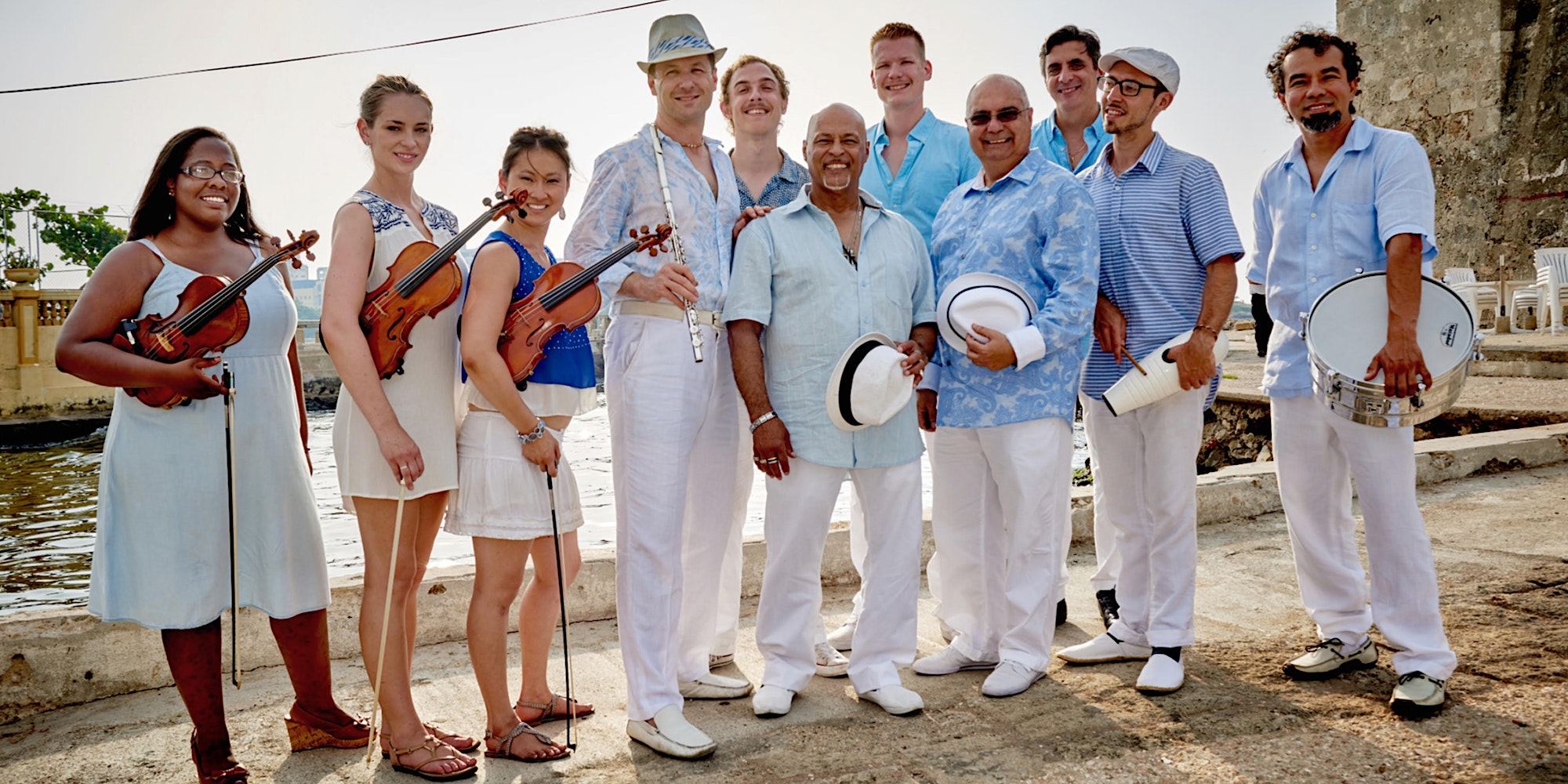 Newly-opened, fully-tented outdoor venue with choice lake-views, full dinner and cocktail service (same menu as indoors).
Dinner and cocktail seating and service begins 75 minutes before showtimes.
Salsa with Strings
Take a musical journey with Charanga Tropical and its repertoire of romantic boleros, modern salsa, and Cuban classics. The ten band members perform as a 'charanga,' one of the few in the United States, with an instrumentation that dates back to the roots of Cuban music. The sound combines violins, flute, vocals, and full Latin rhythm section. The beautiful blend of smooth strings and Caribbean beats inspires visions of Old Havana at sunset.
Yoelvis Gonzalez (vocals)
Neiry Lorenzo (vocals)
Doug Little (flute)
Aja Majkrzak (violin)
Emily Judge-Becker (violin)
Lynn Stonehocker (violin)
Mariano Flores (timbales)
Andrew Gillespie (congas)
Joe Strachan (piano)
Graydon Peterson (bass)
Founded in 2006 by flutist and bandleader Doug Little, Charanga Tropical brings together Cuban and American musicians whose collective accomplishments include international tours, multiple CDs, major grant awards, Latin Grammy nominations, and more. Charanga Tropical has appeared at major festivals and venues throughout the Midwest. In 2019 the band backed up Grammy-winning Cuban singer Mayito Rivera. In 2015 Charanga Tropical became the only American group ever to perform at Havana's International Danzón Festival. While on tour they played on national Cuban radio and at venues in and around Havana. Charanga also recorded in the same historic Havana studio that produced Buena Vista Social Club. The resulting CD 'In Cuba' captures the magic of that legendary studio space and landmark tour.
"On a hot summer day no one else can make downtown Minneapolis feel so much like South Beach, Miami." –Star Tribune