It's My Party! Dane Stauffer's Birthday Celebration
May 7 | 7:30 pm

-

9:00 pm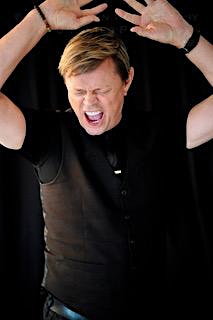 Newly-opened, fully-tented outdoor venue with choice lake-views, full dinner and cocktail service (same menu as indoors).
Dinner and cocktail seating and service begins 75 minutes before showtimes.
Cabaret, Popular, Jazz, Comedy
Dane Stauffer celebrates another trip around the sun, in concert with special friends and musical guests. Expect laughter, love, some roasting and toasting, and an eclectic set list of songs and story.
Dane Stauffer, vocalist and host
George Maurer, piano
Kris Stauffer, bass
Scott Chabot, drums and percussion
With a career spanning cabaret, theater, film, television, radio, and flatbed trucks, vocalist, actor, writer, director, educator Dane Stauffer's credits include: "Glensheen" at the History Theatre which won a Broadway World award for "Best Peformance in a Musical". Dane played Scrooge in Dolly Parton's Smokey Mountain Christmas Carol at the Ordway; appeared in Jacob Marley's Christmas Carol at Park Square Theatre and in "When A Man Loves A Diva at the Lab Theatre in Minneapolis. He's also performed at the House of Blues in L.A. Awards include: "Best Actor in a Comedy" from L.A. Stage Scene; Best Actor in All in the Timing. Coming up: " The Defeat of Jess James" at the History Theatre.
"So much talent, you forget this is all coming from one man!"–City Pages