Pat Donohue, Dean Magraw, Judi Vinar: Singin' It/Stringin' It/Bringin' It
Jul 15 | 7:00 pm

-

8:30 pm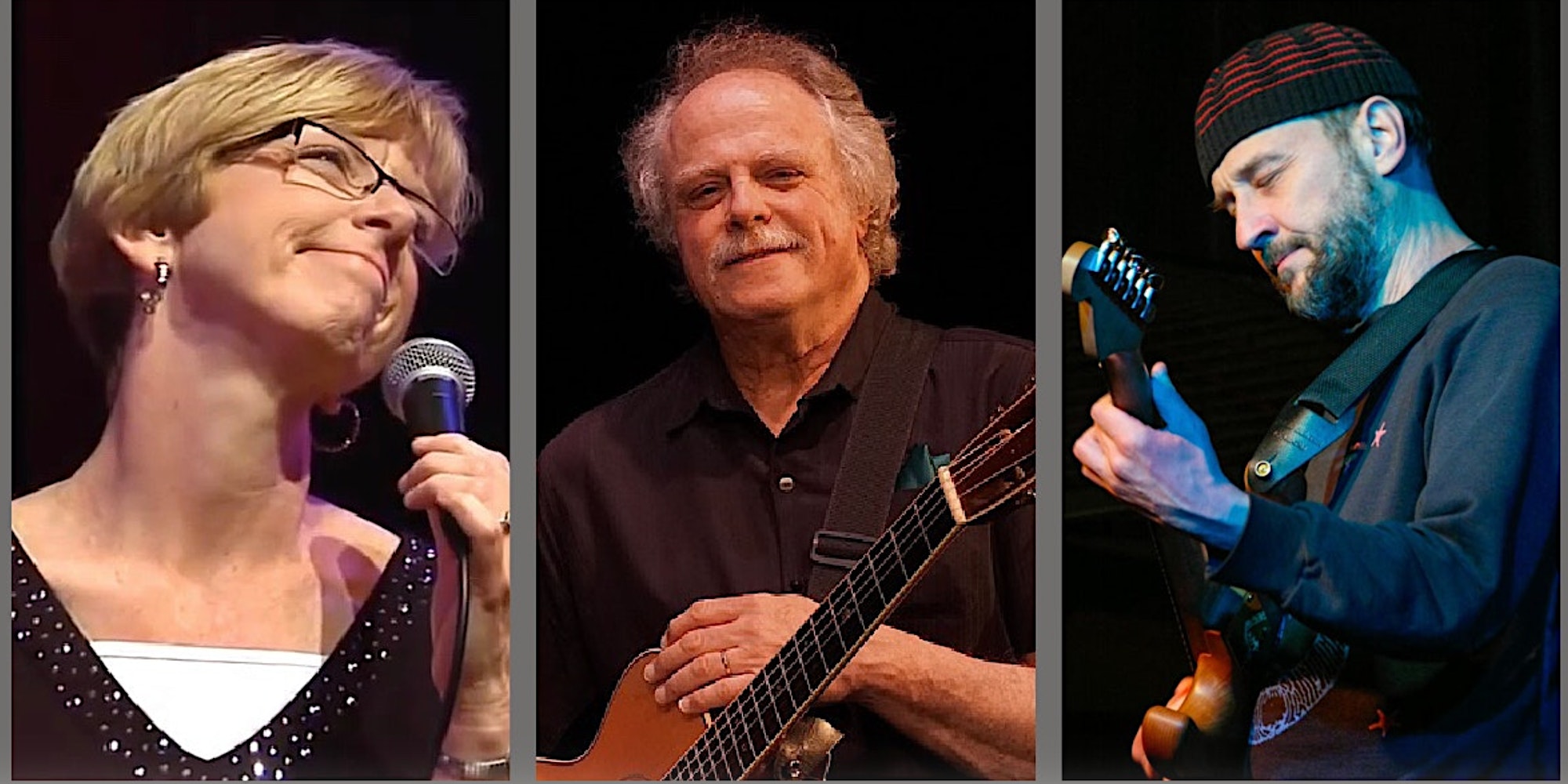 Dinner and cocktail seating and service begins 1 hour before showtimes.
Blues/Americana/Pop/Jazz
Pat Donohue, Dean Magraw and Judi Vinar bring their soulful concept of GREAT song selection and uber-listenable, spacious vocal/guitar arrangements in full force.
Pat Donohue – Grammy winning fingerpicker Pat Donohue's devotion to acoustic guitar has made him an American standard, as he echoes the tones of Robert Johnson, Blind Blake, Merle Travis or Muddy Waters. Chet Atkins called Pat one of the greatest fingerpickers in the world today; Leo Kottke called his playing "haunting."
Dean Magraw – Composer, arranger, producer, guitarist Dean Magraw has fine-tuned his passionate "Heavy Meadow" approach to music from years of performing and recording with some of the finest musicians in the North America, Europe, and Japan.
Judi Vinar – Singer/Songwriter/Educator, Judi has sung with the Wolverines, JazzMN, St. Croix Jazz Orchestra, The Girls, and numerous shows under the production of Lori Dokken. Judi tours worldwide with Vocal Master Bobby McFerrin as a member of his quintet "Gimme5".
"What a treat to hear these three artists together! I've had the good fortune to record CD's for each individually. Great humans, Wonderful music!" – Sam Hudson