Rapture: A Tribute to the Music of Anita Baker
Jun 17 | 5:00 pm

-

6:30 pm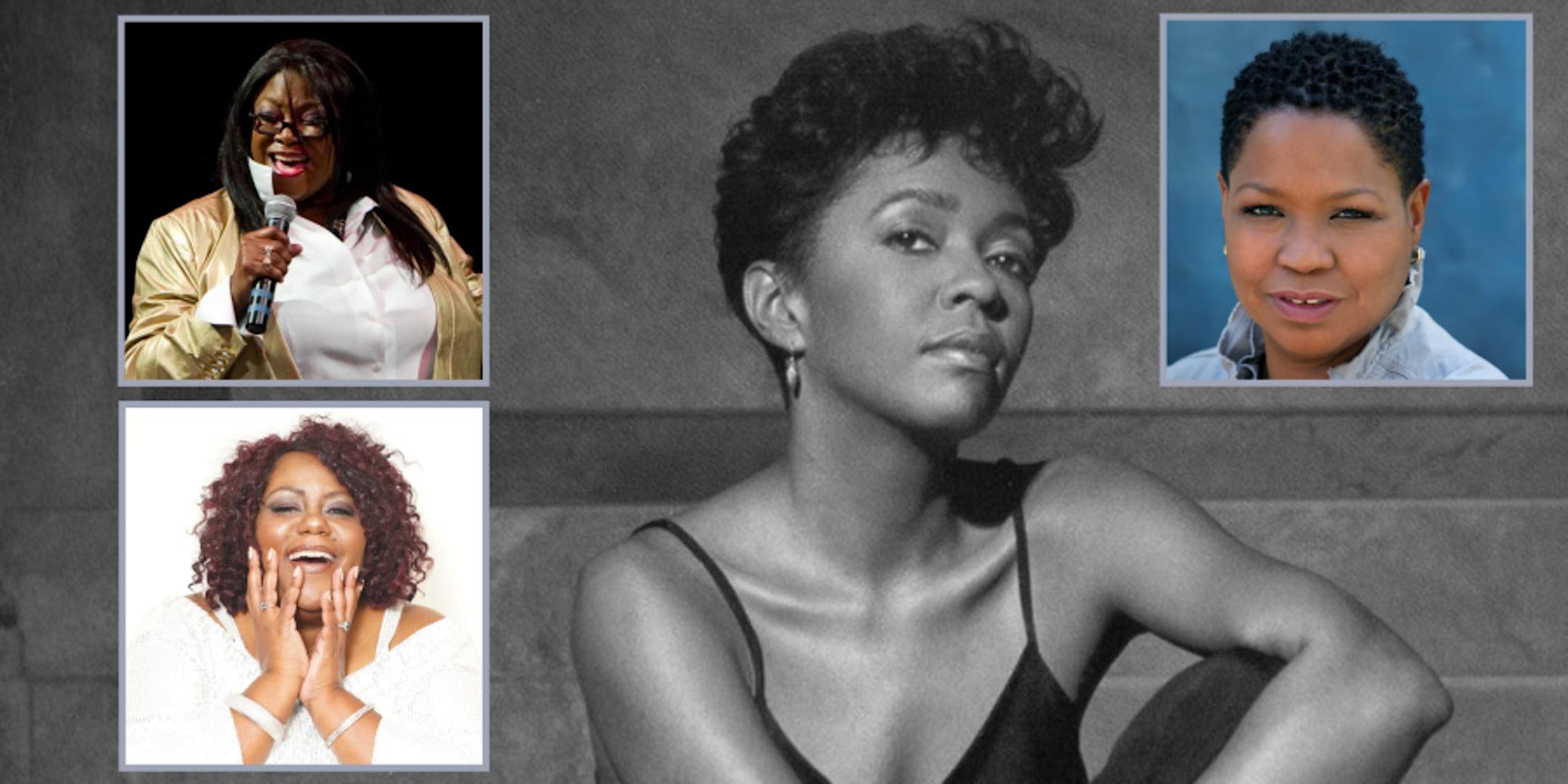 Newly-opened, tented outdoor venue with choice lake views, full dinner and cocktail service (same menu as indoors).
Dinner and cocktail seating and service begins 90 minutes before showtimes.
Classic Soul & R&B
The Twin Cities' finest musicians and vocalists pay tribute to the music of Anita Baker. Anita Baker is one of the most loved R&B vocalists of all time. She is known for her soulful ballads, particularly during the height of the quiet storm period in the 80's & 90's. Starting her career in the late 1970s with the funk band Chapter 8, Baker released her first solo album, The Songstress, in 1983. In 1986, she rose to fame following the release of her Platinum-selling second album, Rapture, which included the Grammy-winning single "Sweet Love". As of 2017, Baker has won eight Grammy Awards and has four Platinum albums, along with two Gold albums.
Ginger Commodore
Kendra Glenn
Aimee K. Bryant
Deevo Dee guitar
Brian Ziemniak keyboards
Tony Axtell bass
Brian Kendrick drums
Daryl Boudreaux percussion
A member of the Midwest music scene for many years, Ginger Commodore is classically trained, gospel-influenced, and jazz-inspired. Ginger's musical foundation is a true amalgam of musical styles presented with her own unique delivery.
Originally from Chicago, Kendra Glenn realized her gift of singing at age 10 in the church choir. Kendra moved to the Twin Cities in the early 90s and has made herself a household name, working with Nicholas David, R Factor, Scott Holt, and many others.
Aimee K. Bryant is an actor, vocalist, director, teacher and songwriter, rooted in soul music, joy, and curiosity. A Howard University graduate, she is currently starring in the bull-jean stories and recently directed Memphis at Artistry.
"If Anita Baker isn't performing in your town on her current tour, this is a wonderful opportunity to celebrate her music with some of the best musicians in the Twin Cities". –Mpls Entertainment Weekly