The Alrio Trio Plus with Peter Vircks
Jun 17 | 7:00 pm

-

8:30 pm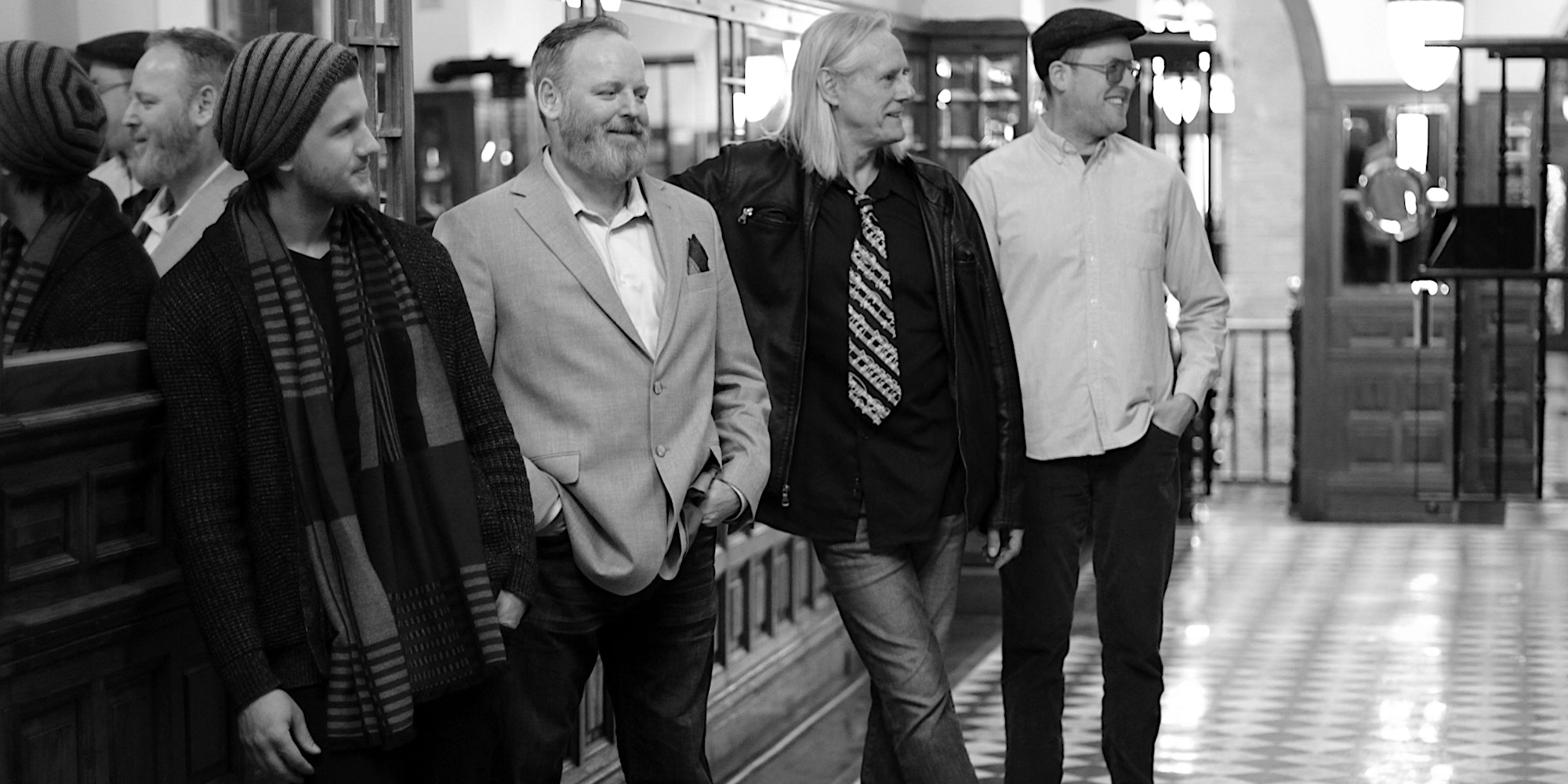 In the Dunsmore Jazz Room with enchanting lakeside views.
Dinner and drinks service starts 1 hour before showtimes.
Instrumental Jazz
The Alrio Trio + performs high-spirited jazz classics and originals.
Samuel Becker, Piano
Jeremy Smith, Bass
Jacob Juusola, Guitar
Al Carlson, Drums
Peter Vircks, Sax
Samuel Becker is a pianist and bassist originally from Atlanta, GA. He has performed with a variety of jazz, rock, and punk groups across the U.S. Cutting his teeth in Chicago, he was mentored by renowned avant-garde reedist and composer Mwata Bowden. Becker wrote for and performed in an experimental jazz ensemble, Silent Tongues, as well as an 18-piece jazz orchestra at the University of Chicago. Moving to New York City, Becker started a post-punk band, Bees, which performed at prominent NYC venues for several years. Becker moved to Saint Paul, MN in 2020, and became a founding member of The Alrio Trio + shortly thereafter. In addition to his work with the Trio +, he performs with local country-rock outfit Chandler.
Al Carlson is a Fargo ND native who in 2017 relocated to the Twin Cities after a lengthy stretch living, playing and studying music in CA. He is a graduate of Musician's Institute in Hollywood where he studied drum set with Ralph Humphrey, Joe Porcaro and Steve Houghton, and he holds a B.A. degree in Music and Music Therapy from Cal State Northridge. After entering a career in Music Therapy with CA Dept of Mental Health, which included a 3 year stint working with incarcerated men in State Prison, Al underwent a wholesale reimagining of his musical efforts by immersing himself into songwriting, composing and performing music on guitar and piano under the moniker, Alrio, and later playing Brazilian drum and dance music in Monterey, Santa Cruz and San Francisco.
Jeremy Smith first became interested in jazz bass from learning of rock bassist John Paul Jones' influences, particularly Charles Mingus. From there he found Paul Chambers and Ray Brown to be favorites. Jeremy studied with Minnesota Orchestra bassist Bob Anderson and learned music theory at Normandale Community College. Soon afterwards he began playing with the Bloomington Symphony Orchestra. Previous to The Alrio Trio + he played electric bass with Dan Israel and the Cultivators and recently some friends in a piano trio.
Jacob Juusola is a guitarist and songwriter from the Twin Cities, Minnesota. For the past decade, Jacob has frequented the gamut of Minnesota-staple venues in musical outfits of several genres. Drawing from the wild harmonic concepts of Eric Dolphy, to the pure sensibilities of Jim Hall, to the creamy blues of Albert King, Jacob strives to create intensity in his playing and compositions through unexpected moments of tension and resolution.
Saxophonist Peter Vircks has established himself as an artist with a uniquely rich instrumental voice. He co-founded the celebrated electric jazz unit Moveable Feast and now leads the Peter Vircks Quintet and the group Midnight Love. He co-wrote and toured internationally with the award winning Rhythmic Circus Productions in their Off-Broadway show Feet Don't Fail Me Now, then later The Red & Green Party and Holiday Shuffle. He'd been in the bands of national performers including Dream Girls' Grammy winning vocalist Jennifer Holliday, Rock and Roll Hall of Fame inductee and "Funkytown" singer Cynthia Johnson, the Horn Heads, bassist Anthony Cox, and Eric Kamau Gravatt's Source Code.
"Very tight jazz combo. Excellent musicians and truly in sync with each other. Just what a jazz band should be." –Fred Peters, Minneapolis blues guitarist