Sue Scott's Island of Discarded Women w/ Paula Poundstone & Jearlyn Steele
Jun 15 | 7:30 pm

-

9:00 pm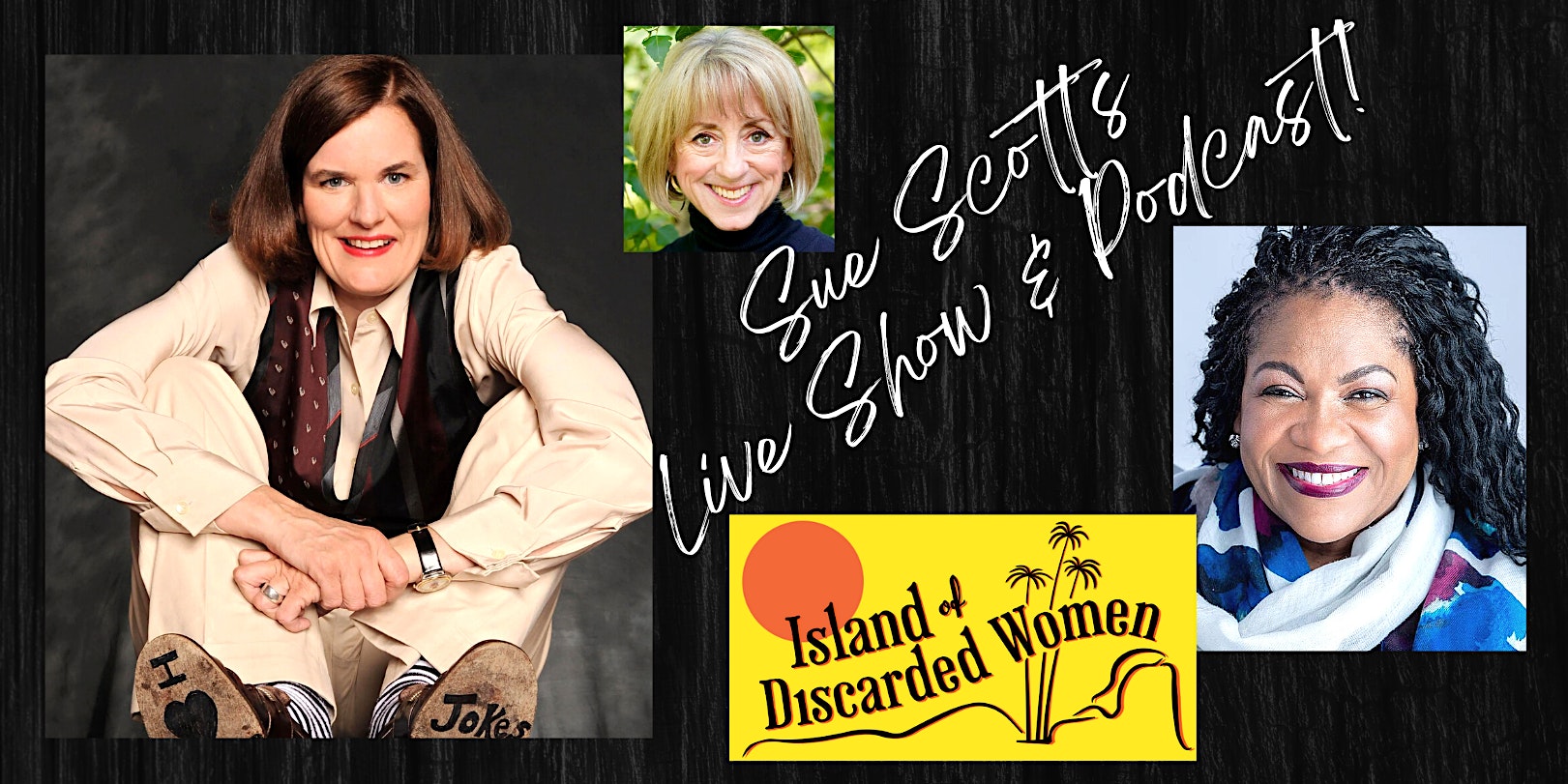 Newly-opened, tented outdoor venue with choice lake views, full dinner and cocktail service (same menu as indoors).
Dinner and cocktail seating and service begins 90 minutes before showtimes.
Live Show & Podcast
Island of Discarded Women is a live show & podcast that is all about amplifying women's voices via personal stories, social commentary, original music & special guest conversations. Beyond thrilled that our friends, the inimitable comedian Paula Poundstone and the iconic singer Jearlyn Steele can join us for this very special June show.
Sue Scott – Host
Paula Poundstone – Special Guest
Jearlyn Steele – Musical Guest
Dae Yang – Actor/writer
Zippy Laske – Singer/songwriter
Leslye Orr – Guest contributor/SFX maven!
Creator, host Sue Scott is a veteran stage and commercial voice over-actor, who for 24 years was the female cast member on the public radio show A Prairie Home Companion. After PHC, Sue stepped back on stage in a variety of theater roles in the Twin Cities. Since its creation in 2019, she has been thoroughly immersed in producing Island of Discarded Women!
Special guest Paula Poundstone is known for her observational humor and her spontaneous wit! She is the star of several HBO specials. She is a regular panelist on NPR's Wait Wait… Don't Tell Me! and can be heard weekly on her podcast, Nobody Listens to Paula Poundstone. Her second book, The Totally Unscientific Study Of The Search For Human Happiness was a semi-finalist for The Thurber Prize for American Humor. Paula is also the first female ever to host The White House Correspondents Dinner.
Musical guest Jearlyn Steele is a singer, speaker, emcee and talk show radio host! With her internationally acclaimed family The Steeles, she has sung from Carnegie Hall to Brazil! She has also performed with the Minnesota Orchestra, the Baltimore Symphony Orchestra, Prince and Mavis Staples. Jearlyn was a frequent guest on the national radio show A Prairie Home Companion performing duets with music greats Elvis Costello and Carole King!
"Island of Discarded Women…a popular happening dedicated to the idea that women's voices must be heard." — Chris Hewitt, Star Tribune