Sue Scott's Island of Discarded Women with Princess Titus & Jonatha Brooke!
May 4 | 7:30 pm

-

9:00 pm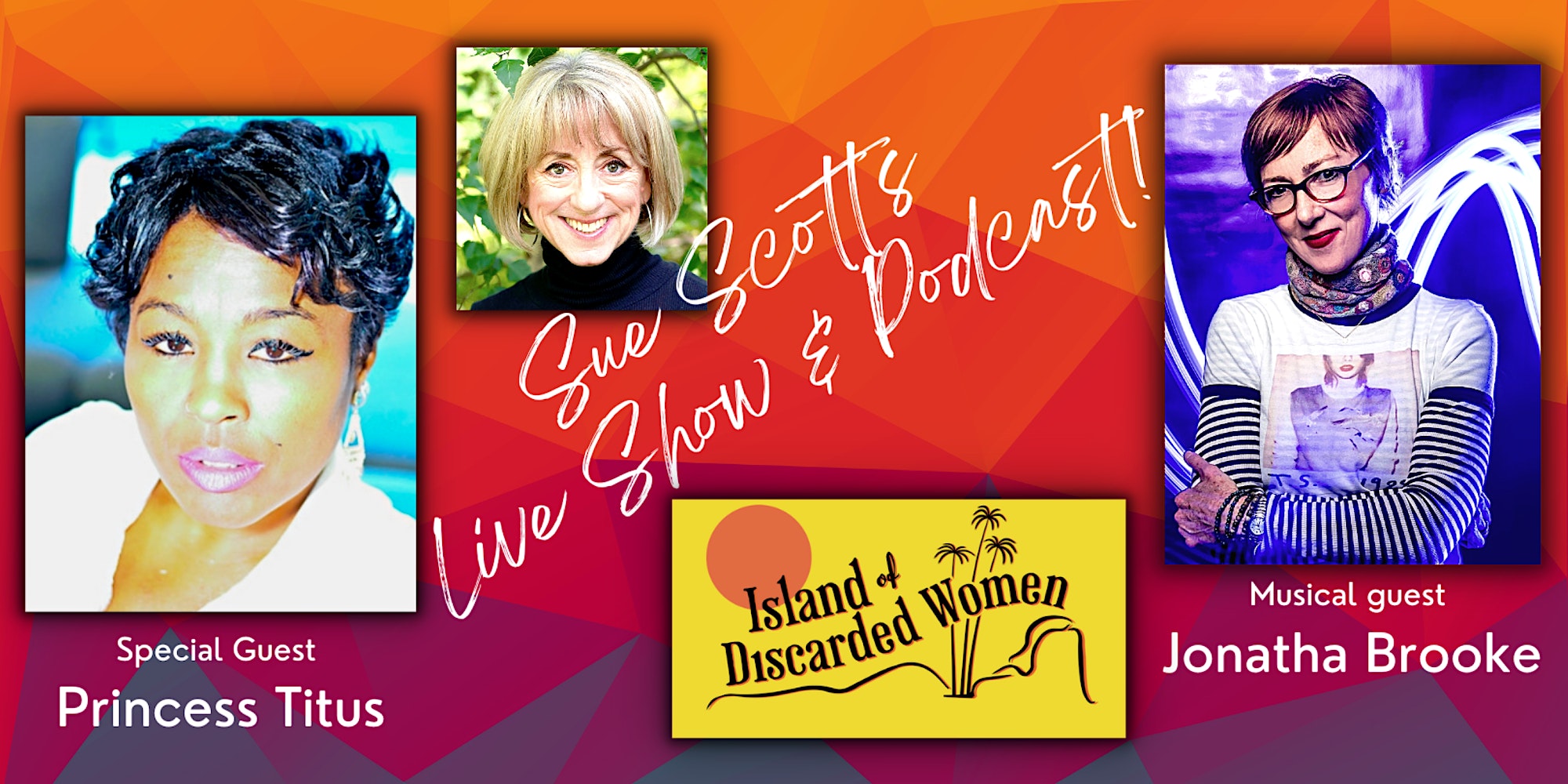 Newly remodeled classic nightclub featuring raised ceilings, luxury booths, tiered seating, and state-of-the-art sound and lights.
Dinner and cocktail seating and service begins 1 hour before showtimes.
Live Show & Podcast
Island of Discarded Women is a live show and podcast that is all about amplifying women's voices via personal stories, social commentary, original music and special guest conversations!
Featuring:
Sue Scott, Host
Princess Titus, Special Guest for the conversation
Jonatha Brooke, Musical Guest
Brittany Delaney, Spoken word artist
Zippy Laske, Singer/songwriter
Silvia Pontaza, Actor/writer
Creator, host Sue Scott is a veteran stage and commercial voice over-actor, who for 24 years was the female cast member on the public radio show A Prairie Home Companion. After PHC, Sue stepped back on stage in a variety of theater roles in the Twin Cities. Since its creation in 2019, she has been thoroughly immersed in producing Island of Discarded Women!
Special guest Princess Titus is all about healing. She is a co-founder of Appetite for Change, which uses food as a tool to build health, wealth and social change in North Minneapolis and Standard Edition Women, offering experiences for women to share their stories and celebrate their triumphs. As a mother who lost a son to gun violence in 2010, Princess has been dedicated to helping other families heal from the circle of violence related to the effects of this trauma.
Musical guest Jonatha Brooke is a singer/songwriter/recording artist hailed by Billboard as "one of the most gifted and unique artists of the decade!" She's co-written with Katy Perry, The Chicks and Katharine McPhee. She's written for three Disney films and multiple television shows. In 2012, Jonatha created her award-winning, one-woman musical, "My Mother Has 4 Noses," which she performed Off Broadway and at the Jungle Theater in 2018! Her latest single "New Dress" was created and recorded with The Cello Songs Project. Jonatha is currently collaborating on two new musicals!
"Island of Discarded Women…a popular happening dedicated to the idea that women's voices must be heard" — Chris Hewitt, Star Tribune