The Mysterious Old Radio Listening Society Presents: Agatha Christie Night
Sep 23 | 7:30 pm

-

9:00 pm

$25.00 - $35.00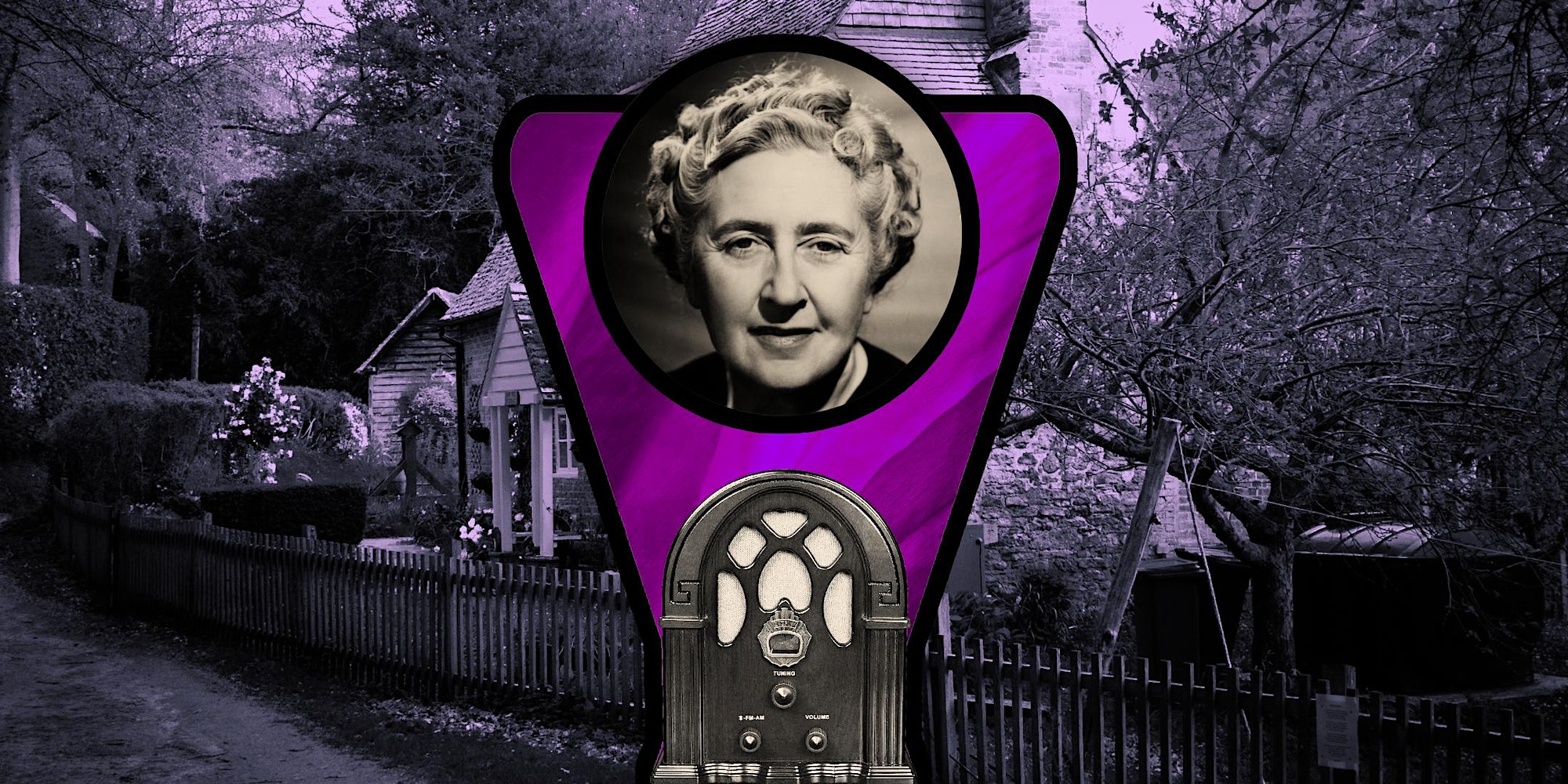 Dinner and cocktail seating and service begins 1 hour before showtimes.
Radio Drama
Join The Mysterious Old Radio Listening Society for an Agatha Christie double-feature! The Society presents two audio plays by the grand dame of mystery, performed in the style of an old-time radio broadcast, including vintage commercials and live sound effects:"Philomel Cottage" from Suspense: When newlywed Alix finds a mysterious entry in her husband's diary, their idyllic marriage turns suddenly sinister. A vintage tale of suspense based on one of Agatha Christie's earliest stories. "The Veiled Lady" from A Toast to Murder: Lady Millicent Vaughn is being blackmailed and only one man can save her – Hercule Poirot! A classic Christie tale adapted for audio by Joshua English Scrimshaw and starring Tim Uren as the great Belgian detective, Hercule Poirot.
Eric Webster
Shanan Custer
Tim Uren
Joshua English Scrimshaw
The Mysterious Old Radio Listening Society performed their first staged old-time radio recreation in 2016 at the Bryant-Lake Bowl Theater in Minneapolis. Since then, they have appeared at the Minnesota Fringe Festival, Daleko Arts in New Prague, and the Wabasha Street Caves in Saint Paul. Their recreations were also featured monthly from 2017 to 2019 at the James J. Hill Center and from 2020 to 2022 at Park Square Theater in Saint Paul. Currently, the MORLS performs regularly at both the Bryant-Lake Bowl Theater and Crooners Supper Club.
"Using their voices to paint a picture so vivid that if you close your eyes you can see the action in your mind's eye."–Stages of Minnesota