The New Standards
May 12 | 7:30 pm

-

9:00 pm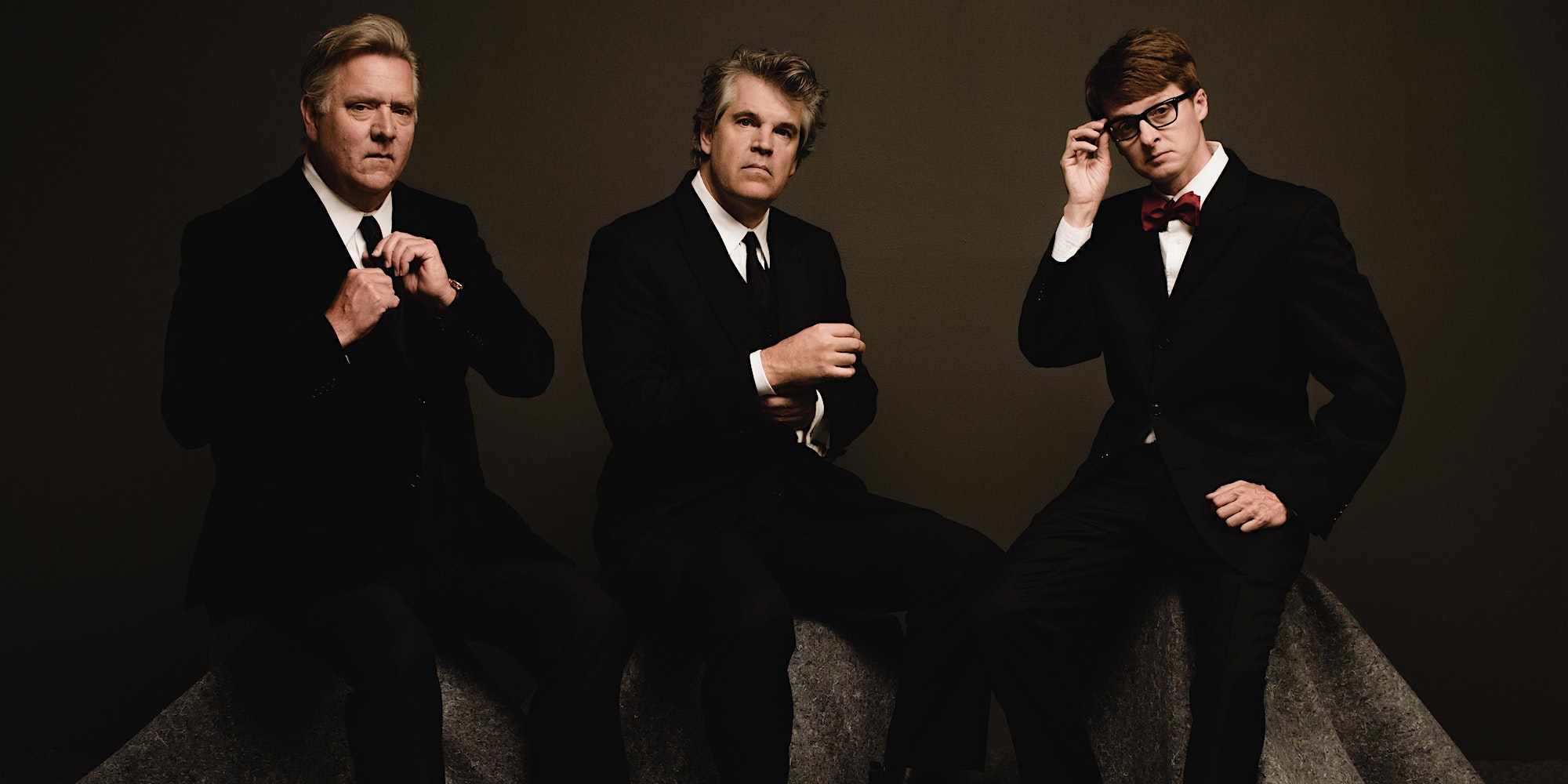 Newly-opened, fully-tented outdoor venue with choice lake-views, full dinner and cocktail service (same menu as indoors).
Dinner and cocktail seating and service begins 75 minutes before showtimes.
Jazz Trio
Join "revelatory" (Star Tribune) Twin-Cities-based jazz trio The New Standards as they return to the tent at Crooners on the bonnie banks of Moore Lake to perform their unique renditions of your favorite hits old and new.
Chan Poling
John Munson
Steve Roehm
The New Standards formed in 2005 as an off-shoot project between musicians and friends Chan Poling (piano), John Munson (bass), and Steve Roehm (vibes), and has grown into a globe-spanning adventure — filling theaters and clubs around the world and spawning several CDs, videos, cartoons, and dance and theater projects that have charmed and delighted an ever-multiplying legion of faithful fans. The three core members of The New Standards all come from illustrious Twin Cities bands. Chan Poling founded the seminal Punk/New Wave band The Suburbs. John Munson was an original member of Trip Shakespeare and the chart-topping Semisonic. And Steve Roehm started on drums in the Texas punk outfit Billygoat and the avant-jazz Electropolis. All three are fans of great songwriting. Sensing a lack of an interesting jazz trio repertoire beyond the usual "old standards," they got together originally to play and sing their favorite songs — from every era, particularly post-1960s pop music — in a stripped-down acoustic setting, making room for solos and arrangements with the freedom of jazz, and yet never fully abandoning the modest soul of pop and rock.
"What a terrific combo. Everything they do is a surprise." — Greil Marcus