Yazmin and Beat Zero
Jul 2 | 6:30 pm

-

8:00 pm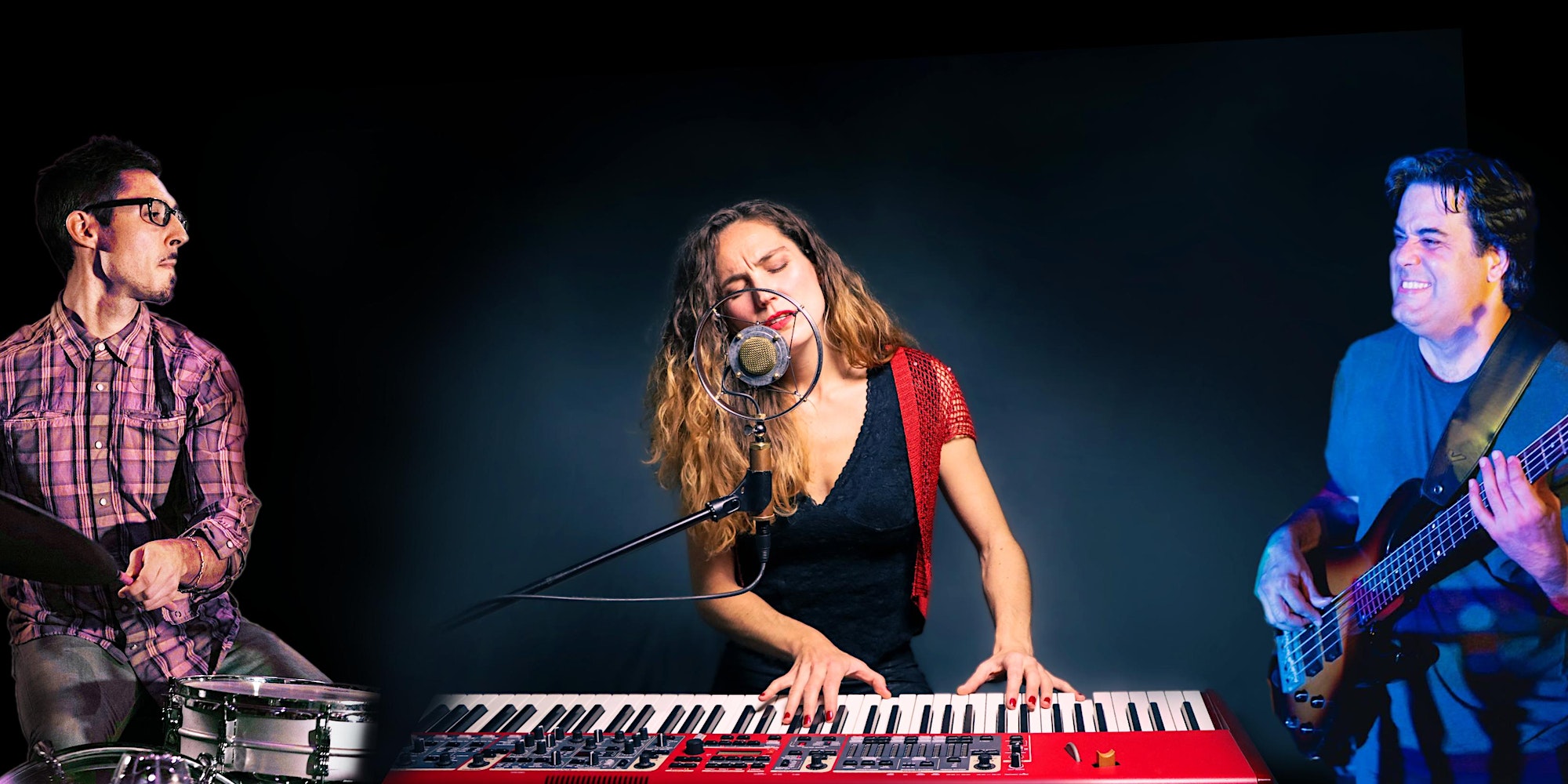 Dinner and drinks service starts 1 hour before showtimes.
Latin-Influenced Folk/Rock
Serving up a unique blend of lyric-driven folk-rock mixed with Cuban rhythms, jazz-informed harmonies and classical foundations. Blues, R&B, Funk, Timba, Latin Jazz, and Rock are all part of the recipe. Yazmin's songwriting is honest and soul-baring, diving into subjects such as creative burnout, finding one's life purpose, immigration, and of course, love. She weaves between both English and Spanish with ease, inviting listeners to cross between worlds with each note. You may be equally called to dance or to shed a tear before the night is over. The show features Yazmin's powerful keyboard playing and soaring vocals as well as the talents of her world-class band: Grammy-nominated Álvaro Benavides from New York City on bass and multi-instrumentalist Andrew Gillespie from Minneapolis, MN on drums.
Yazmin vocals, keys
Álvaro Benavides bass
Andrew Gillespie drums
Raised by two professional musician parents in Wisconsin, Yazmin started playing the piano and singing before she could walk. At age 12 while on the path of classical piano competition, she happened upon Afro-Cuban music for the first time and her life took a new direction. She spent over a decade studying Latin piano with Rebeca Mauleón-Santana in San Francisco and eventually moved to Cuba to continue her studies. Yazmin has toured nationally and recorded three solo albums. Highlights from her career include opening for Nanci Griffith, the Nitty Gritty Dirt Band, and being featured on Michael Feldman's Whad'Ya Know? radio program. Aside from music, she's also an accomplished painter, dancer, teacher, and tour guide of the island of Cuba.
"She was incredible. I sat out on the porch, up the hill a little bit, and I was transported to another place. How brilliant is she? She is absolutely fantastic. What a voice, what a keyboard player, just absolutely extraordinary!" –Nanci Griffith (singer/songwriter)