St. Olaf Jazz
Apr 15 | 4:00 pm

-

5:30 pm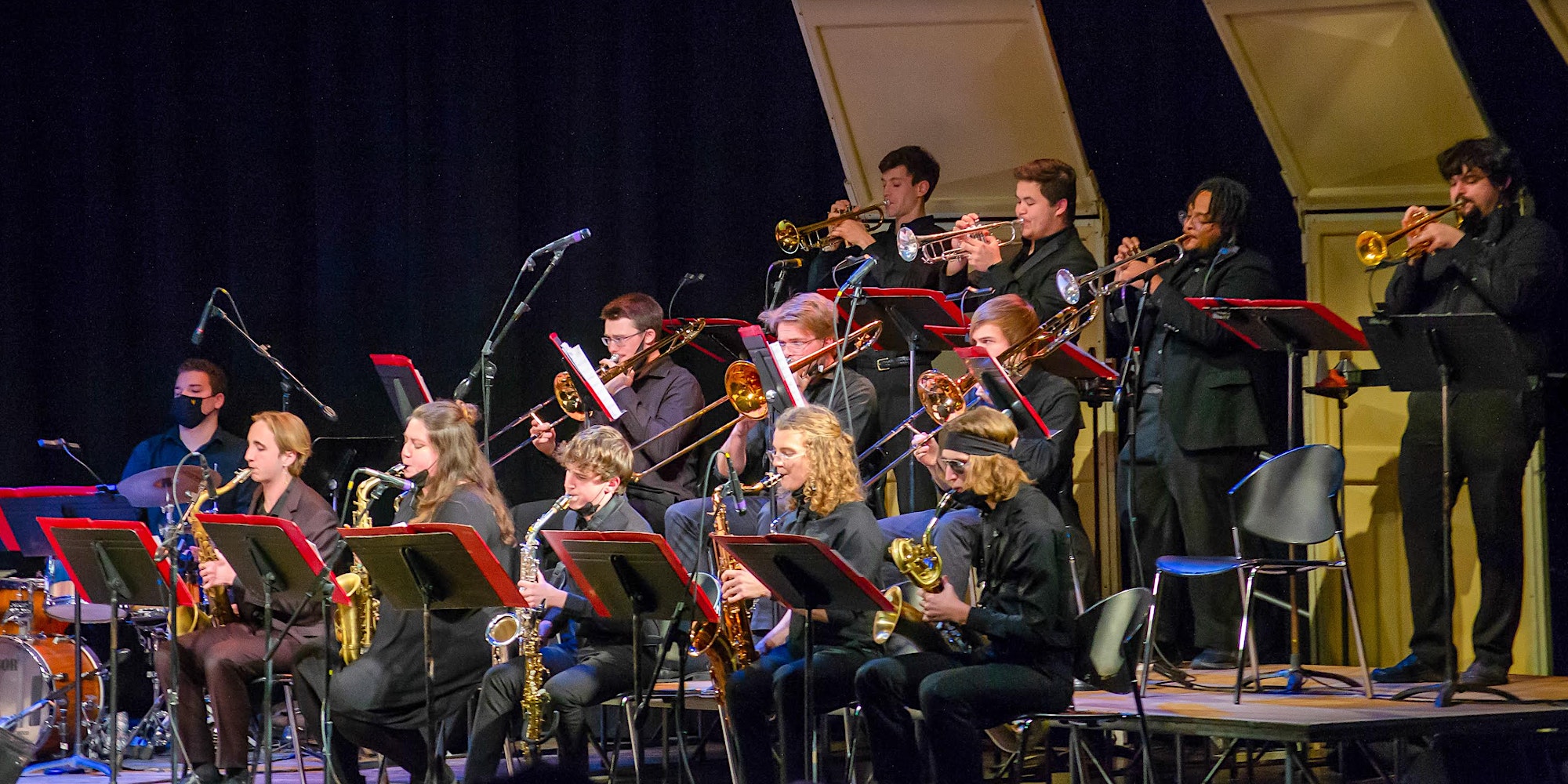 Newly remodeled classic nightclub featuring raised ceilings, luxury booths, tiered seating, and state-of-the-art sound and lights.
Dinner and cocktail seating and service begins 1 hour before showtimes.
Jazz, Big Band, Improvisational
Under the direction of Pete Whitman, the St. Olaf jazz ensembles offer impressive opportunities for jazz studies to students at St. Olaf. There are three large jazz ensembles at St. Olaf, with Jazz I as the top ensemble. St. Olaf Jazz I was awarded "Outstanding Performance by Large Undergraduate Jazz Ensemble" by DownBeat Magazine in 2019 and voted the "Best College or University Big Band" by DownBeat in 2011.
Pete Whitman, conductor
Saxophones
Alto 1: Bobby Bellairs
Alto 2: Emma Clift
Tenor 1: Zach Buerger
Tenor 2: Arich Fruehling
Bari: Grant Beilke
Trumpets
Caleb Maeda
Connor Bitterman
Devonte Merrick
Sam Morton
Belle Marek
Trombones
Jake Dreifort
Frankie Munson
Gavin Groshel
Vincent Cianchetti
Quinn Munson
Piano
Peter Wilson
Vibes
Sophia González
Bass
Henry Specker
William Selkey
Drums
Jack Schabert